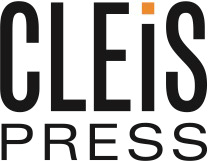 (PRWEB) April 17, 2014
Last year, Cleis Press and Rose Caraway of Kiss Me Quicks podcast fame teamed up to turn Rachel Kramer Bussel's popular title Gotta Have It into an audiobook. It instantly became a bestseller. One year later, they have joined forces again to present The Big Book of Orgasms, already one of Audible's top selling titles. This climactic collection captures top erotica writers serving up steamy scenarios all focused on The Big O.
Cleis Press is proud to announce its fastest selling audiobook ever: Best Women's Erotica 2014, edited by Violet Blue and narrated by Lucy Malone. Best Women's Erotica 2014 delivers risky, romantic, and heart-pounding thrills. Joyful, daring, and authentic, these steamy stories revel in erotic adventure, from the sparks between strangers to the knowing caresses of long-time lovers.
Mark Michaels and Patricia Johnson have been touring around the country for the release of their new title Partners in Passion. It is also now available as an audiobook. Comprehensive and inclusive, Partners in Passion is original and provocative, drawing on a variety of sources: cutting-edge science, psychology, the authors' background in tantra, and personal experiences as teachers and as a couple. Partners in Passion invites couples to design their relationships and to choose consciously, and is replete with how-to suggestions and exercises, including interviews with couples from diverse backgrounds, relationship styles, and orientations who are enjoying erotically vibrant partnerships.
Cleis Press publishes provocative, intelligent books across genres. Whether literary fiction, human rights, mystery, romance, erotica, LGBTQ studies, sex guides, pulp fiction, or memoir, you know that if it's outside the ordinary, it's Cleis Press.