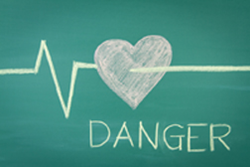 "For 30 years there has been a substantial body of literature that has shown that low levels of testosterone are associated with increased cardiovascular risks,"
Boston, MA (PRWEB) April 18, 2014
There is little doubt that advancements in the area of men's health, together with the age-old pursuit of an elusive fountain of youth, have fueled an explosion in sales of testosterone products. The phenomenon is driving billions of dollars' worth of sales* towards the testosterone supplement industry. According to a report in The New York Times (10/15/13), one testosterone drug, AndroGel, manufactured by AbbVie, generated over $2 billion in sales in 2012. The report also states that that figure has been forecast to double by 2017.*
The use of testosterone supplements, however, has caught the ire of some health critics—in addition to at least one testosterone lawsuit**-- who advocate for caution claiming that increased levels of testosterone could trigger cardiovascular issues such as a heart attack, or stroke in otherwise healthy men. For example, a recent study published in PLOS One*** (January, 2014) noted that testosterone therapy doubled the risk of heart attack in men over the age of 65. An earlier study published in the Journal of the American Medical Association (11/06/13) **** concluded, following a study of data related to men in the Veterans Affairs health care system, that "the use of testosterone therapy was associated with increased risk of adverse outcomes," such as heart attack and stroke.
However, not everyone agrees that testosterone is the marauding juggernaut some make it out to be. Noted physician Dr. Abraham Morgantaler, an Associate Clinical Professor of Urology at Harvard Medical School, Beth Israel Deaconess Medical Center and Director of Men's Health Boston, said in comments to LawyersandSettlements.com's Brenda Craig that he doesn't buy into the current fear mongering over testosterone therapy and heart issues. In fact, he maintains the opposite is true. "For 30 years there has been a substantial body of literature that has shown that low levels of testosterone are associated with increased cardiovascular risks," he said. Morgantaler, and colleagues in the Androgen Study Group, has petitioned for the retraction of a study published late last year in JAMA,***** first published online November 6, 2013 linking the treatment for testosterone deficiency with increased rates for heart attack and stroke. Morgantaler, in comments to journalist Craig, noted that in his view and those of his colleagues in the Androgen Study Group, the study was flawed. Among other allegations of a flawed study, Morgantaler notes that 10 percent of study participants were women and non-users of testosterone.
"I call this 'medical literature malpractice,'" Morgantaler said.
LawyersandSettlements.com's Craig also spoke with Dr. Michael Carome, an advocate with Public Citizen and Director of their Health Research Group, who agreed "the JAMA study***** is probably the weakest of the studies on this issue," he said. Carome, however, is among the camp who warns of cardiovascular risk from increased testosterone use. "In combination with all the other information and recent studies and evidence of increased risk of cardiovascular disease with these drugs, there is a clear need for a stronger warning on the labels."
In its petition † to the US regulator, Dr. Carome and colleague Dr. Sidney Wolfe, MD cited various studies, including Basaria et al, July 2010 †† , a study that was terminated early when a randomized trial of 209 men resulted in a "five-fold increase" in heart attack and stroke. Public Citizen also referenced Finkle et al, 2014 †††, which was a study underwritten by the National Institutes of Health (NIH) and involving 45 times as many men using testosterone (55,593) than any previous, single study. Study authors concluded that a risk for heart attack amongst study participants 65 and over following use of testosterone therapy for three months was twice that of the risk for the men in the year before use. In men under 65 with a history of heart disease, there was a 2.9-fold increased risk for heart attack.
Testosterone supplementation has been used for decades, with much success, to treat extremely low levels of testosterone encountered by men suffering from hypogonadism, a congenital condition characterized by the failure of testes to descend. Cancer patients undergoing chemotherapy can also experience low levels of testosterone, for which testosterone supplementation is viewed as a benefit.
Dr. Carome, however, is concerned with the overuse of testosterone for largely non-medical reasons. "The problem is these drugs are being over prescribed in the US and many people who do not have hypogonadism are being prescribed these drugs," says Dr. Carome.
While Dr. Carome, and Dr. Morgantaler reflect opposing views, there is some common ground. Both take issue with the accuracy and validity of the JAMA**** study. And both experts agree that testosterone, regardless of one's position on its risks, should only be at play within the context of sound, medical diagnosis and need, rather than hyperbole.
"There's very little risk (due to testosterone)," Morgantaler told LawyersandSettlements.com. "This issue has been hijacked by the media creating concerns that were not supported by the data (in JAMA). It is my intention not to let the beneficial aspects of testosterone for men with testosterone deficiency get lost in the cacophony of noise."
Nonetheless, testosterone lawsuits such as Kenneth Aurecchia v. AbbVie, Inc. and Abbott Laboratories, Inc. (Case No. 1:14-cv-772, U.S. District Court for the Northern District of Illinois Eastern Division) alleging ill effects to the cardiovascular system allegedly due to 'Low-T' products, and a failure to warn, have been filed.

Kenneth Aurecchia v. AbbVie, Inc. and Abbott Laboratories, Inc. Case No. 1:14-cv-772, U.S. District Court for the Northern District of Illinois Eastern Division
**"A Push to Sell Testosterone Drugs Troubles Doctors", The New York Times, 10/15/13, nytimes.com/2013/10/16/us/a-push-to-sell-testosterone-gels-troubles-doctors.html?_r=0
*** "Increased Risk of Non-Fatal Myocardial Infarction Following Testosterone Therapy Prescription in Men", William D. Finkle, Sander Greenland, Gregory K. Ridgeway, John L. Adams, Melissa A. Frasco, Michael B. Cook, Joseph F. Fraumeni Jr, Robert N. Hoover, January 29, 2014, as published in PLOS One, plosone.org/article/info%3Adoi%2F10.1371%2Fjournal.pone.0085805
**** "Testosterone Therapy and Risk of Cardiovascular Disease in Men", Anne R. Cappola, MD, ScM November 6, 2013. jama.jamanetwork.com/article.aspx?articleid=1764030
***** "Association of Testosterone Therapy With Mortality, Myocardial Infarction, and Stroke in Men With Low Testosterone Levels", Rebecca Vigen, MD, MSCS; Colin I. O'Donnell, MS; Anna E. Barón, PhD; Gary K. Grunwald, PhD; Thomas M. Maddox, MD, MSc; Steven M. Bradley, MD, MPH; Al Barqawi, MD; Glenn Woning, MD; Margaret E. Wierman, MD; Mary E. Plomondon, PhD; John S. Rumsfeld, MD, PhD; P. Michael Ho, MD, PhD, published in The Journal of the American Medical Association JAMA, November 6, 2013. JAMA. 2013;310(17):1829-1836. doi:10.1001/jama.2013.280386. jama.jamanetwork.com/article.aspx?articleid=1764051
† "Petition to Margaret A. Hamburg, M.D., Commissioner, Food and Drug Administration", Public Citizen, February 25, 2014, citizen.org/documents/2184.pdf
†† "Adverse events associated with testosterone administration", Basaria S, Coviello AD, Travison TG, et al, New England Journal of Medicine. 2010;363(2):109-22, nejm.org/doi/full/10.1056/NEJMoa1000485
††† "Increased risks of non-fatal myocardial infarction following testosterone therapy prescription in men", Finkle, WD, Greenland S, Ridgeway GK, et al. PLoS ONE 9(1): e85805. doi:10.1371/journal.pone.0085805 ncbi.nlm.nih.gov/pubmed/24489673.
LawyersandSettlements.com provides comprehensive legal news and critical information for those affected by once-in-a-lifetime situations involving medical device lawsuits, personal injury, defective products, California Overtime and labor issues or a host of others. Readers seeking legal help can request it by completing a form which is distributed to attorneys specializing in these cases. Trial attorneys utilize the site to keep abreast of hot legal issues and settlements as well as connect with potential clients. Web: http://www.LawyersandSettlements.com.
About Online Legal Media
Online Legal Media owns and operates websites providing information for the general public and the legal community. LawyersandSettlements.com, founded in 2001, is an online legal news publication with over 2.1 million visitors annually and hundreds of thousands of requests for attorney help from its readership. OnlineLegalMarketing.com serves as a portal for trial attorneys to network and market their firms to other legal professionals. HealthEffectsOfAsbestos.com offers resources for those suffering from asbestos exposure and mesothelioma. Online Legal Media is based in Santa Cruz, California.
Follow Online Legal Media on Twitter @OnlineLegalNews and on Facebook at http://www.facebook.com/pages/LawyersAndSettlementscom/74380229132.
All trademarks are the property of their respective owners.