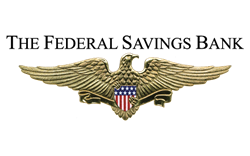 Foreclosure starts dropped to nearly 69,000 in February, down from 75,000 in January. This was an 8 percent decline.
Chicago, IL (PRWEB) April 16, 2014
As another indication of the housing recovery's significant leaps forward, The Federal Savings Bank finds that a new report has shown that foreclosure activity is declining.
Recent data from HOPE NOW - a voluntary private-sector alliance of investors, mortgage insurers, servicers, and non-profit counselors - showed that mortgage performance continued to improve in February. Foreclosure starts and sales hit an all-time low. Foreclosure sales showed a notable decline, dropping 24 percent month over month. February's approximate 36,000 sales were down from January's 48,000.
Meanwhile, foreclosure starts dropped to nearly 69,000 in February, down from 75,000 in January. This was an 8 percent decline.
Serious delinquencies also post positive numbers
HOPE NOW also noted that serious delinquencies - mortgages that are 60 or more days overdue - remained under 2 million for the second consecutive month. The total was at approximately 1.98 million. The report said that this decline is another indication that the housing market is stabilizing, especially given that there were 4.13 million seriously delinquent mortgages in December 2009.
Even with a low cost mortgage, some potential home buyers were hesitant about purchasing a home during the recession, as news of widespread foreclosures lowered faith in homeownership as a profitable investment. However, consumer sentiment is beginning to once again favor a home purchase, as indicated by Fannie Mae's most recent National Housing Survey.
Loan modifications decline
One factor that has helped put foreclosure activity on a downward trend has been the Making Home Affordable Programs, particularly the Home Affordable Modification Program. The Federal Savings Bank thinks that the existence of options for struggling homeowners is beneficial, a drop in foreclosure prevention actions is also positive given that it signals fewer homeowners are having trouble making their mortgage payments.
In February, approximately 42,000 total homeowners received permanent loan modifications, including those processed through HAMP and proprietary programs. This was a decrease from 44,000 in the previous month. HAMP permanent modifications in particular dropped from 15,729 to 12,455.
For more information about how a low rate mortgage can help you purchase and maintain a home, contact The Federal Savings Bank, a veteran owned bank.