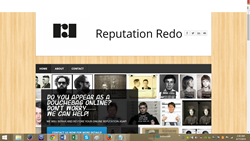 Dessler Media has specialized in high profile public relations crisis management for years, now we are offering that same level of expertise and service that was once reserved for Hollywood's elite and Wall Street to the general public
Beverly Hills, CA (PRWEB) April 18, 2014
Dessler Media CEO, Willem Dessler, announced the launch of Dessler Media's latest subsidiary, Reputation Redo.
"Dessler Media has specialized in high profile public relations crisis management for years. Now we are offering that same level of expertise and service that was once reserved for Hollywood's elite and Wall Street to the general public," stated Dessler at a news conference in Beverly Hills on Wednesday.
Reputation Redo will be partnering directly with the Dessler Media public relations subsidiary, On Call News. On Call News is a fully staffed newsroom based out of Los Angeles that provides around the clock international editorial content for Dessler Media's clients. The On Call News studio is staffed with journalists and anchors that can have full fledged news stories produced and distributed within hours.
Reputation Redo is taking an edgy and controversial approach to the ever changing reputation management market by using such slogans and taglines as, "do you appear as a d-bag online?"
"We are targeting businesses and industry professionals, such as surgeons and restaurant owners, who are constantly at the mercy of anonymous online reviews that could make or break their business," stated Enzo Domani of Reputation Redo.
The company has launched a site at http://www.reputationredo.com/.