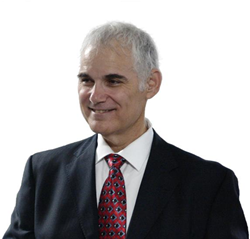 Jim will take the floor and begin the presentation with a true case study about how an investor used a $100 Roth to buy 4 houses.
Asheville, NC (PRWEB) April 17, 2014
Jim Hitt, CEO of American IRA, a national Self-Directed IRA provider, has put together an information packed seminar that will include some amazing case studies based on actual deals that investors have made.
Click here to register for this event.
The amazing thing about this seminar is the depth of content that will be presented. To kick of the seminar, Jim will share with attendees the hard facts about what they need to know that might scare them. Then Sean will present the basics of Self-Directed IRAs along with some basics case studies. Up next, Jim will take the floor and begin with a true case study, How to Buy 4 Houses with $100 Roth. This case study showcases how these investors learned to build tax-free wealth and to avoid road blocks by using creative investment techniques.
Jim will teach attendees about raising private capital and SEC regulations through the "The Unlimited Money Vault" case study. This case study focuses on how investors can take control of their destiny by accessing a never ending supply of money to do all the deals they want.
There's really too much to go over, so to summarize, Jim will also cover avoiding investment mistakes, why successful investors find deals and others don't, how to turn a $60,000 house into a million dollar profit, earning big profits investing in trust deeds and mortgages, what investors must know about checkbook IRAs, the ultimate secret to reducing taxes and building wealth, and how to put non-recourse loans to work for an IRA.
Click here to register for this event.
About American IRA:
American IRA is committed to providing every client with gold-level service, regardless of account size. Experience their expertise through their Certified IRA Services Professionals. Enjoy the value with one low, annual fee of $285 with unlimited assets and unlimited account values. American IRA clients love the benefit of no charge for "All Cash" accounts. The performance of the American IRA staff is unmatched with quick and efficient processing within 48 hours.
American IRA services thousands of clients and has over $300 million in assets under administration.
American IRA was built by investors for investors and brings their successful investment experience to the table providing excellent educational material showing the public that their Self-Directed IRA account can invest in a variety of assets such as real estate, private lending, limited liability companies, precious metals and much more.
American IRA is conveniently in Asheville, NC and Charlotte, NC and serves clients nationwide.