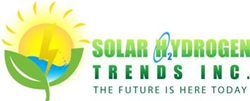 The sooner this development of technology begins, the faster we will solve major geopolitical, economical, social and ecological problems facing the United States.
Menlo Park, CA (PRWEB) April 17, 2014
American company Solar Hydrogen Trends, Inc. announced in early March of 2014 the invention of world's first hydrogen reactor "Symphony 7A" capable of converting of 1 liter of water (including sea water) into 1kg of hydrogen.
And here is the reaction:
A. "It's totally impossible…"
B. "This is too good to be true."
With such assertions, the greatest and most needed discovery (not only our opinion) for all mankind would be put in the coffin and buried.
Investor skepticism is understandable, particularly when the discoverer is a newly launched, little-known company. Given the extraordinary nature of this project, even sane scientists have a hard time believing it.
Such uncertainty about this fantastic and largely anomalous production of hydrogen with Symphony 7A would be acceptable if not for one important fact: The results of the hydrogen reactor were confirmed and carried out by two independent and reputable laboratories in the United States. Their data demonstrates that the output from hydrogen generator Symphony 7A had an average content of hydrogen purity at 93.1% (three samples were taken 95.8%, 86.8%, and 96.8% hydrogen purity).
At this rate of production of hydrogen we underscore pure hydrogen gas flow rate is at 2,797 cubic feet per hour. And this is not the limit of the hydrogen output. The portfolio of generator prototypes at Solar Hydrogen Trends Inc. are very promising and models of hydrogen generators Symphony 7AM and Symphony 7DM, capable of producing hundreds of tons of hydrogen per day, are currently in development. Indeed, hydrogen production technology developed by Solar Hydrogen Trends Inc. is 20 to 30 years ahead of all the known hydrogen production technologies available today.
A historic scientific milepost can be readily compared: great Stanley Meyers' water fuel cell produced around 300% more energy than it consumed. The hydrogen generator Symphony 7 Series made by Solar Hydrogen Trends produces 40,000% more energy than it consumes!
The United States of America is a very fortunate country:
1. It has two coastlines of ocean.
2. Only the United States is in possession of this stunning hydrogen generator "Symphony 7" which is capable of converting oceans of water into oceans of hydrogen with no harm to the sea. Merely two (2) cubic miles of ocean water could solve all fuel challenges in the U.S. for many years ahead.
The sooner this development of technology begins, the faster we will solve major geopolitical, economical, social and ecological problems facing the United States.
Dear President Barack Obama: In which of two oceans would you direct us to begin?
Jack Aganyan, Founder and President
Konstantine Balakiryan, Founder, CEO/Chief Scientist
Solar Hydrogen Trends, Inc. stands by its performance claims and welcomes other independent performance measurements of its hydrogen reactor input/output by the media and leading industry experts. (Download Airkinetics Inc fuel performance test results :http://www.solarhydrogentrends.com/SHT_performance%20_test.pdf)
For more information on the hydrogen reactor and the Company, please visit http://www.SolarHydrogenTrends.com.
About Solar Hydrogen Trends, Inc.:
Menlo Park based firm Solar Hydrogen Trends, Inc. is an innovative technology firm focused on the development of clean air, cost reducing energy solutions for the multi-billion dollar Energy Services industry. Recipient of a 2013 grant from the Patricia Galloway and Kris Nielsen Foundation supporting scientists and engineers in developing creative and innovative ideas that will improve the quality of life for all, Solar Hydrogen Trends, Inc. consists of a team of chemists, physicists and engineers from across the globe.
Forward-Looking Statements
Statements in this press release that are not statements of historical or current fact constitute "forward-looking statements." Such forward-looking statements involve known and unknown risks, uncertainties and other unknown factors that could cause the Company's actual operating results to be materially different from any historical results or from any future results expressed or implied by such forward-looking statements. In addition to statements that explicitly describe these risks and uncertainties, readers are urged to consider statements that contain terms such as "believes," "belief," "expects," "expect," "intends," "intend," "anticipate," "anticipates," "plans," "plan," to be uncertain and forward-looking.
Contact Information:
J. Jacobsen
Phone: 323 963-5708