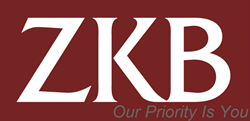 Toledo, OH (PRWEB) April 17, 2014
Studies have suggested that sildenafil use may increase the invasiveness of melanoma cells, which may raise the possible adverse effect of melanoma. On April 7, 2014, a new study was published in JAMA Internal Medicine. (Wen-Qing Li, PHD, et al., "Sildenafil Use and Increased Risk of Incident Melanoma in US Men. A Prospective Cohort Study. JAMA INTERN MED. Published Online 4/7/14.) The prospective cohort study involved 25,848 men. (Participants who reported cancers at baseline were excluded.) The incidence of skin cancers, including melanoma, squamous cell carcinoma (SCC) and basal cell carcinoma (BCC), was obtained in self-reported questionnaires biennially. The diagnosis was pathologically confirmed.
The study confirmed that sildenafil use may be associated with an increased risk of developing melanoma. Specially, men who had recently used sildenafil had nearly twice the risk of developing melanoma after adjusting for other risk factors (hazard ratio 1.84, 95% CI, 1.04 – 3.22). Men who had used sildenafil at any time had a similar increase in risk. The researchers did not observe an increase in risk of other skin cancers (basal cell carcinoma and squamous cell carcinoma). In addition, there was no significant association between erectile function by itself and melanoma.
ZKB is nationally recognized for its work on defective drug and medical device cases, such as the DePuy ASR hip litigation (Northern District of Ohio MDL 2197) that recently resulted in a proposed $2.4 billion dollar settlement. ZKB is dedicated to compelling companies to produce safer products. Injured clients and partnering attorneys appreciate and rely upon over 70 years of combined experience in mass torts and multidistrict litigation. To learn more about the law firm and its attorneys, please visit ZKBlaw.com