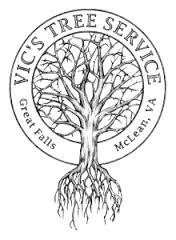 Great Falls, VA (PRWEB) April 25, 2014
Vic's Tree Service has been servicing Arlington, Alexandria, Great Falls, and all of Northern Virginia since 1978. Their annual spring promotion entitles all customers to 15% off their tree removal and tree service invoice.
"We want to extend this offer to our loyal customers because we believe that developing a relationship based on quality and safe service is the only way to go about it," states Vic Price, owner of Vic's Tree Service.
Vic's Tree Service is a full service tree company, offering tree removal, tree trimming, general landscape cleanup, and fertilization. Their team is dedicated to making sure that their customers are completely satisfied with their services. Operating for over 35 years, Vic's is dedicated to preserving the integrity of any trees in a safe manner.
About Vic's Tree Service
Vic's Tree Service has been serving the residents of Northern Virginia with excellent tree care and maintenance for over thirty years. They specialize in enhancing the aesthetic and functional value of their customer's landscape, while simultaneously improving the health of their trees. They are fully licensed and insured and provide exceptional service around the clock even in the event of an emergency. For more information about Vic's Tree Service please visit their new website at http://www.vicstreeservice.com.