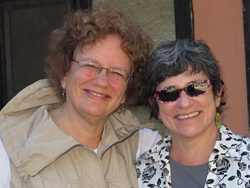 Our minds are wild companions.
Ann Arbor, MI (PRWEB) April 18, 2014
Once again, Journeys International has received a coveted 2014 "Tour of a Lifetime" award from National Geographic Traveler. This year Journeys' "Mindfully Engaging Guatemala," a seven-day, guided tour to Antigua and Lake Atitlan, captured the international honor given to tour operators who demonstrate innovation, sustainability, and authenticity. In past years, Journeys has received the award for trips including "Trek to the Last Village" in northern Burma and "Apes, Arts and Dragons" in Indonesia.
Mindfully Engaging Guatemala features experienced mindfulness instructor Lynn Sipher. She will conduct a variety of daily mindfulness exercises while visiting two spectacularly beautiful, accessible, and welcoming locales in Guatemala -- the charming colonial town of Antigua, and the stunning lakeside at Atitlan. Participants will stay in two unique, small hotels set in exquisite gardens and enjoy hosted visits in traditional Mayan villages, hands-on activities with local artisans, guided explorations of ancient Mayan sites, and walks in stunning natural areas.
The trip was designed by Dr. Joan Weber, co-founder of Journeys, who has created and led innovative programs over the years for families, photographers, wildlife lovers, and travelers seeking personal connections with local cultures, arts and environments.
"Being in the present moment is so important if you are to truly experience a new place," says Weber. "By harnessing the power of mindfulness, you enhance your travel experience and really get to know the place you have come to enjoy."
Weber co-led mindfulness trips to Costa Rica and Guatemala with Sipher in 2012 and 2013. They plan to expand the program to Nicaragua in 2015. "Even the most experienced travelers can find the goal of staying in the present moment to be elusive. Our minds are wild companions," Weber suggests. "We forget where we are. On this trip, our deep engagement with the people, art, and environments of Guatemala is enhanced by a pleasurable, calming and insightful mindfulness practice."
Mindfully Engaging Guatemala has two upcoming departures: December 6-12, 2014, and February 28-March 6, 2015. In 2015 Journeys will also offer "Mindfully Engaging Nicaragua." The land cost is listed at $2,450. Contact Destination Specialist Lené Minder for more information at lene (at) journeys (dot) travel.
About Journeys International
Journeys International of Ann Arbor, Michigan, is the longest standing family owned, global ecotourism company in the US. Journeys offers full-service exotic, guided cross-cultural explorations, nature safaris, treks and eco-tours in remote corners of Asia, Africa, the Americas, and the Pacific. Founded by current directors Will Weber and Joan Weber in 1978, Journeys boasts an extraordinary record of client and staff satisfaction and numerous industry awards.