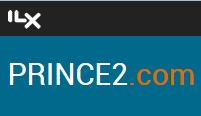 With project managers trained in PRINCE2, for example, teams can work together more efficiently and with a greater chance of ultimate success
(PRWEB UK) 25 April 2014
According to the article, 'Mobile working boom in NHS despite project failures', published in Computing.co.uk on April 3rd 2014, almost one in three live mobile working projects from the NHS are currently seen as failures, despite the fact that the number of healthcare organisations adopting these strategies has more than doubled over the past year, a new report has revealed. The results indicate that a gap exists between the anticipated challenges of mobile working strategies within an NHS structure and actually implementing it, with 29% of NHS Trusts experiencing project failure.
51% of those projects reported that failure was due to choosing the wrong mobile device, and 29% said that initially setting out the type of device to be used from the start was "critical." 60% cited inadequate data as the reason for their failure, and it is thought that a general resistance to change within an organisation can work against success for the projects.
According to the article, Declan Grogan, NDL managing director, said: "These results show there are key areas that project managers are underestimating the importance of. In the worst case, these oversights can lead to outright failure of mobile working projects, but in many others it can make the early days of a mobile working project more difficult than they need to be.
"With the business case for mobile working showing such huge return on investment, the growth of mobile working and the efficiency of implementation will increasingly be determined by accurately identifying and then mitigating the challenges mobile working projects typically face."
ILX, a leading provider of project management training courses, have spoken about the failure of these projects, and how great project management could help raise the success rate. A spokesperson for the company said:
"Project managers with the tools and knowledge to guide their teams to success have become an increasingly rare commodity, and are the best people to place at the head of projects such as this. With project managers trained in PRINCE2, for example, teams can work together more efficiently and with a greater chance of ultimate success, and the high percentage of failures of NHS mobile working projects points to a gap in leadership and effective implementation of strategies within each healthcare organisation."
ILX is a leading global provider of Best Practice learning solutions and consulting services and is a market leader in PRINCE2 training. Operating across 100 countries, they have delivered learning solutions to corporate, public, and consumer audiences for over 25 years. They have trained over 100,000 learners in more than 5,000 organisations across their virtual and online learning programmes, as well as in classroom environments.
PRINCE2® is a registered trade mark of AXELOS Limited.