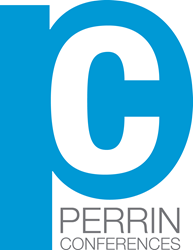 Berwyn, PA (PRWEB) April 18, 2014
Perrin Conferences today announced W. Mark Lanier, Esq., is scheduled to speak at two of its upcoming national litigation conferences in 2014. Recognized as one of the top trial attorneys in the United States, Mr. Lanier will share his insight and perspectives at Perrin Conferences' National Complex Litigation Conference: A Symposium on Current & Emerging Issues set for June 11th, in Chicago, and the 2014 Perrin Conferences Asbestos Litigation Conference: A National Overview & Outlook, September 8 – 10th, in San Francisco.
On April 7, 2014, Mr. Lanier won a $9 billion verdict on behalf of his client who was prescribed the diabetes medication, Actos, and later developed bladder cancer. The verdict against Tekeda Pharmaceutical Co. and Eli Lilly & Co.—reportedly the seventh-largest jury award in U.S. history—further cemented Mr. Lanier's reputation as one of the legal profession's most influential leaders.
In addition to his most recent win, Mr. Lanier is well known for his track record of courtroom victories. Among his numerous professional accomplishments, Mr. Lanier is recognized for setting the tone for the VIOXX trials—winning an initial $253 million verdict in Ernst v. Merck—and successfully representing clients in a substantial number of similar high-stakes jury awards and settlements over the years.
"We are delighted that Mark will be speaking at our upcoming Chicago conference, and the San Francisco Asbestos Litigation Conference" said Lynnsey Perrin, president, CEO and founder of Perrin Conferences. "Our goal is to bring together influential leaders representing all parties engaged in specialty legal spheres in an atmosphere of learning, networking and sharing of information. Mark's involvement adds an exciting element to our conferences which enlivens the discussion and further advances our mission to create the highest quality experience for our clients."
In addition to providing access to exclusive content, the Perrin Conferences events feature CLE accreditation for qualified candidates.
For more information, registration and hotel accommodations, please visit http://www.PerrinConferences.com .
About Perrin Conferences
As the leading national provider of joint plaintiff/defendant litigation conferences, Perrin Conferences offers comprehensive and specialized continuing legal education (CE/CLE) in an atmosphere of learning, networking and sharing. The company's conferences attract influential leaders and foremost talent in the legal industry to discuss current topics in litigation through mock trials, presentations and webinars, setting the standard in professional litigation education and networking.
# # #
Contact:
Martin Nee
617-670-8425
mnee(at)perrinconferences(dot)com