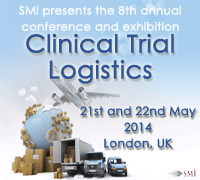 (PRWEB UK) 21 April 2014
Key Opinion Leader Vimal Unewal, Planning Manager, Ferring Pharmaceuticals Ltd elaborated on managing supply chain efficiency by assessing and prioritising stock replacement based on consumption.
For more information on this conference please download the brochure here.
Interview insights:
1. Can you elaborate on what your presentation "Managing supply chain efficiency" may entail?
"The presentation is based on a different type of replenishment I have done on the clinical side. The clinical side of the business model has moved into the commercial. The model is based on the consumption. The whole manufacturing is designed to supply the market based on the consumption not on the forecast. So I ask the question, how can you manage that without making any interruptions in your manufacturing?"
2. From what you have told us about your experience and your presentation what do you think delegates will gain from your presentation?
"They will gain a different view on how manufacturing can actually plan when you have a sudden spike in demand. Most of manufacturing will work based on the forecast side of it but the model that I will be presenting is to be proactive in the market and to be as flexible as possible to respond quickly to the market variations. If you look at the clinical side or even the generics side where the market is extremely volatile, you have a very rigid manufacturing based on the forecast side and you aren't able to survive. The model is pretty much to enhance or to give another view in terms of how you can tackle the huge spikes in demand which could happen on the clinical or on the generic side."
3. Following up from that question, how do you think this event will help delegates to solve their clinical supply chain problems?
"This event will help delegates to solve their clinical supply chain problems by looking at different types of models that they can implement in the system. Currently they are doing this based on the forecast when they can have the complete opposite model."
4. You have worked with SMi for a couple of years now so we wanted to know what was the main reason to come back this year?
"The main reason to come back I think, personally is to be able to share my experience with key stake holders in the market. The second is to provide in-depth analysis on how the market can develop in the future as well, so it's providing options to people to make decisions based on the current state. My reason is pretty much to give some good feedback and exchange experience with the stake holders. SMi normally have a good panel in terms of speakers and the people who attend as well."
5. Obviously not knowing how this year's conference is going to be, how would you compare this conference to other conferences in the market?
"It is very good. There are people with quality, high level opinions who are speaking, with in-depth analysis of what they do.
Comparing to other conferences I've been going to, most of them have people who will just take on board what the speaker will say and there's no discussion but with SMi I think that even after the speaker has provided all the information, there's quite a lot of discussion going on, so it means that people are interested on what the speakers will be providing."
6. The panel discussion is looking at "Clinical Trial Supply Chain Challenges and Comparisons," how do you feel this panel will benefit the audience in terms of gaining that interactive feel at the conference?
"I think it's good because you have a mix in terms of commercial and clinical, I would say you have exposure in terms of global markets, on top of it you've got big companies (multinationals), not just small companies. The pharmaceutical industry is a bit rigid and not flexible, so that's why having a panel with different backgrounds providing a commercial insight is also an added value to whoever wants to ask any questions."
Download the full interview here.
For more information on the extended programme and speakers, visit our website.
About SMi Group
Established since 1993, the SMi Group is a global event-production company that specializes in Business-to-Business Conferences, Workshops, Masterclasses and online Communities. We create and deliver events in the Defence, Security, Energy, Utilities, Finance and Pharmaceutical industries.
We pride ourselves on having access to the world's most forward thinking opinion leaders and visionaries, allowing us to bring our communities together to Learn, Engage, Share and Network. We hold events in over 30 major cities throughout the world including London, Paris and Singapore and to date have welcomed over 200,000 participants from 80 countries.
For more information, please visit http://www.smi-online.co.uk.