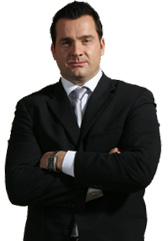 At my age, I'm looking for any advantage to help me compete at world championship level. And Progene's it.
Cincinnati, OH (PRWEB) April 21, 2014
Progene Pro Scott Smith doesn't play golf in a conventional way. He drives the ball longer and farther than anyone else. A World Record Holder, Scott's longest drive is 539 yards.
ReMax's World Long-Drive Championship -- won by the longest drive of a golf ball off the tee -- is a competitive sport. Scott began playing golf in high school. After winning the amateur 2002 Pinnacle Distance Challenge, Scott turned pro. At the LDA (Long Drive Association) 2004 event in Albuquerque, New Mexico, Scott hit the record breaking 539 yard Long-Drive.
"A key attribute to my long drive's power and speed is Progene®," explained Scott. "At my age, I'm looking for any advantage to help me compete at world championship level. And Progene's it."
Progene is the natural testosterone supplement that helps men support their "t levels" – levels that drop 1-2% per year every year after peaking in the late teens/early 20s. That could mean a 50% loss by age 45.
The good news? Men can do something about lower levels.
Testosterone is the naturally occurring hormone that controls the development and maintenance of masculine features. A fast and easy way to find out levels? Progene®'s At-home Testosterone Test Kit.
The saliva-based Test Kit includes everything needed to measure levels in the privacy of home: detailed instructions for collecting saliva, vials for samples, and pre-paid lab fees and postage for mailing samples to the lab. No blood, needles, mess. Results in 5-7 days.
Compared to a doctor's office visit, Progene®'s At-Home Test Kit is more convenient and costs less. Now, men can clearly track and measure the differences before and after Progene®. http://www.youtube.com/embed/vUdNoDWXJPg
"Too many men think their lack of energy or muscle decline is a result of aging," says Scott. "We're all getting older and the key to not feel old is finding out our levels and taking action if they're low."
Scott continues: "I started to physically feel different after starting Progene®. My work outs improved; I had more stamina. I want to compete at full capacity. Progene® helps me do that."
Scott's next competition? In Tennessee: The 14th Annual Pro/Am Tournament and Long Drive Shoot –Out held at Graysburg Hills Golf Course on June 6. Find out how Progene Pro Scott Smith does on progene.com!
About Progene®
Founded in 2003, Progene® continues to lead the natural supplement market by addressing the decline of testosterone levels in men as they age. With over 20 million tablets sold, Progene®'s dual-action formula combines rare botanical extracts and clinically proven testosterone precursors to help men produce more testosterone – naturally.
Progene® continues to evolve and innovate. Progene® is the only supplement brand in the country with an At-Home Testosterone Test Kit. This provides men the opportunity to actually see for themselves what Progene® can do to help restore their Power, Performance & Passion®.
Progene® is currently sold nationwide at Rite Aid, GNC Stores, Vitamin Shoppe, Costco, Stop & Shop, Bi-Lo Winn-Dixie, USADrug, Drugstore.com, Sears Marketplace, Harris Teeter Groceries, Brookshire's Food & Drug, LuckyVitamin.com, Shopko, Amazon.com and 150 other local and regional retailers.
For more information about Progene® products, call 888-PROGENE, visit Progene.com, or go to facebook.com/800PROGENE.
PR Contact: Judith Hokanson at 513-477-7973.
Still have more questions? Please call Customer Service at 1-866-PROGENE.