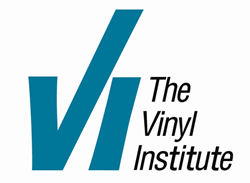 The vinyl industry is extremely important to Ferro Corporation, and we are very supportive of the work that the Vinyl Institute is doing to support our industry's interests
Alexandria, VA (PRWEB) April 17, 2014
The Vinyl Institute (VI) has announced Ferro Corporation, a leading global supplier of technology-based performance materials and chemicals for manufacturers, has joined the organization's membership roster. Ferro, which is headquartered in Mayfield Heights, Ohio, employs approximately 4,360 people and operates facilities in 26 countries and sells products in more than 100 countries.
"The vinyl industry is extremely important to Ferro Corporation, and we are very supportive of the work that the Vinyl Institute is doing to support our industry's interests," noted Steve Hughes, Global Commercial Director at Ferro. "Getting actively engaged in the VI's efforts will position Ferro Corporation to provide the best support for the future of our great industry."
Ferro provides manufacturers with polymer additives and specialty plasticizers that improve the quality, functionality and appearance of products that people use and need every day -- from wire and cable to automobiles to packaging. Ferro products are sold in a variety of markets, including building and construction, automotive, electronics, household furnishings, and industrial products.
"The addition of Ferro to the VI membership is a testament to the efforts we have underway to advance the vinyl industry's interests," said VI CEO and President Dick Doyle. "Their participation in our programs will continue to strengthen the effectiveness of the VI's advocacy, marketing and communications efforts."
The VI works on behalf of its members to promote the benefits of the world's most versatile plastic, used to make everything from household appliances to flooring. The VI actively monitors and addresses proposed governmental legislation, regulation, codes, standards, building rating systems and eco-labels. The vinyl industry in the United States employs over 350,000 highly skilled employees at nearly 3,000 facilities, and generates an economic value of $54.4 billion.
About the Vinyl Institute:
The Vinyl Institute, founded in 1982, is a U.S. trade association representing the leading manufacturers of vinyl, vinyl chloride monomer, vinyl additives and modifiers, and vinyl packaging materials. The Vinyl Institute serves as the collective voice for the vinyl industry by engaging industry stakeholders in shaping the future of vinyl. For more information visit: vinylinfo.org