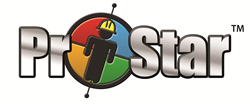 Over the last couple of years, we have transitioned from a company that was focused on providing solutions for damage prevention into a company that provides a full suite of enterprise geospatial software and services.
Grand Junction, Colorado (PRWEB) April 18, 2014
The company is now ProStar Geocorp. Inc and will continue to operate under the name of ProStar. Prostar decided to take advantage of Delaware's nationally recognized corporation statute and other business laws. Delaware has a Court of Chancery system that focuses exclusively on corporate matters and has an extensive body of legal precedents. Page Tucker, CEO of ProStar, stated, "Delaware is the premier home for technology companies, that includes more than 50% of all U.S. publicly traded companies and over 60% of the Fortune 500." As a Delaware corporation, ProStar is now better positioned to safeguard the company, attract more key personnel and explore potential opportunities with large investment firms.
When questioned about the name change, Mr. Tucker responded, "In addition to reincorporating, we felt it was time to rebrand the company. We began as Guardian ProStar, Inc. and then dropped Guardian from our name. Over the last couple of years, we have transitioned from a company that was focused on providing solutions for damage prevention into a company that provides a full suite of enterprise geospatial software and services. We felt that ProStar Geocorp, Inc. better represents the company we have grown to be."