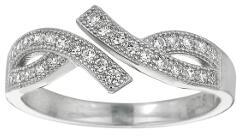 [BillyTheTree] was taken aback by the rush of toe ring orders from customers over the past couple of months, demonstrating an unprecedented demand for the item.
Tampa Bay, FL (PRWEB) April 22, 2014
People have begun preparing for beach season by stocking up on all of summer's token must-have items, including sandals, sunglasses, and delicate foot jewelry. Amongst the most popular seasonal favorites anticipated for 2014 are stylish toe rings, worn to jazz up any summertime ensemble. The early projection for the trend is supported by the record breaking toe ring sales that BillyTheTree has experienced over the past couple of months, which has only picked up speed as the summer months draw closer.
BillyTheTree is an online retailer that has been providing patrons with fine jewelry items and unique gifts since 2004. While anticipating a spike in sales for its collection of foot jewelry during the spring, the jewelry provider was taken aback by the rush of toe ring orders from customers over the past couple of months, demonstrating an unprecedented demand for the item in comparison to previous spring season sales. With its vast collection of stylish toe accessories in a variety of designs, materials, and prices, BillyTheTree expects sales for the collection of items to continue to accelerate as the weather gets warmer.
The foot jewelry is available for purchase on BillyTheTree.com, currently ranging in price from $10.95 for the most casual of toe rings, up to $162.95 for the most lavish of designs, crafted with fine metals and gemstones. On the retailer's website, customers can select between sterling silver, rhodium, 14K yellow gold, 14K white gold, and gold plated rings. The collection also includes pieces adorned with crystal, cubic zirconia, and turquoise gemstones, available in a range of jewel tones and unique settings.
All of the toe rings are crafted to be adjustable, providing a comfortable and secure fit for almost any size toe. BillyTheTree is so confident in the quality and design of its products that it offers a 30-day satisfaction guarantee to customers, in addition to free shipping on any order. In light of the positive feedback received by its patrons, the online jewelry retailer has recently announced that it will offer its entire collection of toe rings at a discounted price for a limited-time only, and just in time to stock up for sandal season.
To learn more about BillyTheTree, or its expansive collection of toe rings, please visit BillyTheTree.com. Contact store owner Robin Weber with inquiries about BillyTheTree or any of its specialty products.
About BillyTheTree.com
Founded in 2004 by Robin Weber when he was still a senior in high school, BillyTheTree.com offers a large variety of affordable, yet high quality jewelry, watches and sunglasses. The company carries several product lines, which include over 20,000 items, consisting of magnetic jewelry, gold jewelry, diamond jewelry, gemstone jewelry, sterling silver jewelry, jade jewelry, high performance sport sunglasses, and more. For more information, or to place an order, please visit: BillyTheTree.com.