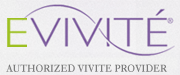 (PRWEB) April 22, 2014
Two new publications from Evivite.com demystify how exfoliation helps the skin and goes into detail on how today's most popular exfoliating procedures and products work. The first explains the differences and similarities between microdermabrasion and chemical peels, two spa treatments that are often paired together to maximize exfoliation. The second publication discusses how the skin naturally exfoliates and how beauty companies are developing products that can help speed up the process.
CHEMICAL PEELS vs. MICRODERMABRASION
Because chemical peels and microdermabrasion are both offered by aestheticians to remove the dull top layer of skin there are often questions about how the two treatments differ and how to determine which method will produce the best results. Evivite.com is answering readers' questions with an in-depth analysis of both treatments focusing on how each one works to slough off dead skin.
The publication is primarily directed at those who are strongly considering having a chemical peel or microdermabrasion procedure done and want to know what to expect during and after the treatment. Additional information is provided to explain the various types and strengths of chemical peels that are available to patients.
EVIVITE.COM EXPLAINS HOW EXFOLIATION OCCURS
A follow up piece builds on the exfoliation information by taking a closer look at how skin grows and exfoliates on its own. As noted in the publication, it is now understood that the thin top layer of skin called the Stratum Corneum is made up of dead skin cells that can create a dull, rough appearance. Readers gain a better understanding of why exfoliation is an important part of skin health and how product makers are creating at-home and in-office treatments that replicates the skin's natural exfoliation process. Exfoliation techniques discussed in the article include:

Chemical Peels
Microdermabrasion
Facial scrubs
Retinoids
Effectiveness, irritation, cost and maintenance for each type of exfoliation are explained to provide readers with a side-by-side comparison. The overview is designed to help readers determine which option is best for their needs and skin type.
To learn more about exfoliating the skin or for more information on VIVITÉ® products, please visit: evivite.com
About EVIVITÉ®.com
eVivite.com was created to provide consumers with a more affordable and efficient way to purchase authentic VIVITÉ® products. The company has created a process that eliminates the unnecessary logistical and storage costs, allowing customers to purchase directly from the warehouse at prices 30%-50% below retail. With eVivite.com, consumers no longer have to visit a doctor's office in order to obtain their VIVITÉ® products.
eVivite.com is a sister site to LatisseDoctor.com, a site which has been successfully selling Latisse (another Allergan product) since 2011. Both eVivite.com and LatisseDoctor.com are subsidiaries of Allied Medical & Diagnostic Services, LLC.