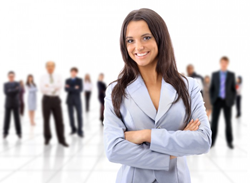 MedMasters will continually strive to increase its 'added value' to its members.
Ponte Vedra, FL (PRWEB) April 19, 2014
MedMasters, which was launched in January 2013 as an exclusive job board and social media site for health care professionals, announced its increased growth since its inception early last year.
"These numbers compare our growth from the first full quarter of 2013 with the first quarter of 2014, which occurred since the site went online in January 2013," says MedMasters CEO and founder, Rick Fromme. "We're very proud of what we've achieved. Especially when you consider that, at least for about the first half of our inaugural year, we were still in somewhat of a 'beta mode.'" MedMasters experienced triple-digit increases across a broad category of measurements:
New Members ↑ 271%
New Jobs Posted ↑ 229%
Job Views ↑ 252%
Job Applications ↑ 1012%
Logins ↑ 269%
Unique Visitors ↑ 374%
Member Views ↑ 777%
MedMails Sent ↑ 367%
Member Connections ↑ 453%
"And when you also consider we hadn't launched most of our other membership categories until the fourth quarter of 2013, these numbers indicate a very rapid growth." Sales and Marketing professionals was the first-ever membership category MedMasters offered. Additional membership categories that were created during 2013 included recruiters, employers, distributors, nurses, doctors, allied health professionals, health care IT professionals, and others.
"Obviously we're happy with these numbers," Fromme enthuses. "It's a pretty daunting experience to launch a new site from the get-go. When you start out with essentially zero members, zero recruiters, and zero job advertisements, and then look at where we are now, you can see our momentum is building. We gained our initial memberships through word of mouth and member invitations. We didn't even really start our marketing campaign until October of 2013. Now it's obvious the word is really getting out."
MedMasters will continually strive to increase its "added value" to members, Fromme says. "With the new features that we continually build into the site, such our new Groups platform, we're continually making it more useful, relevant, user-friendly, and productive for our members — individual and corporate, as well as free and subscription-based." In March 2014, MedMasters created its Group platform, which, in addition to its MedConnect and MedMail features, further facilitates and enhances its members' ability to connect with fellow health care professionals and organizations.
While MedMasters was initially launched as a free membership model-based website, since that time, its various subscription-based premium packages have also grown — each providing more in-depth services. For example, paid individuals can post a video profile to help them advertise themselves and their business, and hiring firms can utilize MedMasters' personality and behavioral assessment tests for potential new hires and to benchmark their existing employees.
"These assessments were created for us by Dr. Chuck Coker, who is a world-renowned expert in human capital strategies," Fromme points out. Dr. Coker holds two academic and three honorary doctorates, and holds professional designations as a Certified Professional Behavioral Analyst, Certified Professional Values Analyst and is certified in the Myers-Briggs Type Indicator. Subscription packages also allow professional members to join a wider variety of professional Groups, and enjoy job search-related features.
"Most of our initial memberships came from our close contacts, referrals and our integrated invitation tool. But now we're starting to see a lot of members coming onto the site through our different advertising mediums," explains Fromme. "We're also starting to see the personal invites accelerate significantly, which shows that our existing members are finding value in our site and are consequently encouraging their peers to join."
For more information, visit http://www.medmasters.com.
Contact:
Rick Fromme
904/373.0772
MedMasters LLC is the most comprehensive professional networking and career management site in the medical community. By combining the best features of social media and professional networking with that of traditional job boards and lead sourcing, we are the natural evolution of the career management and fulfillment process. MedMasters features an easy-to-use interface and multiple tools to make connecting easy. MedMasters serves a wide range of health care-related personnel such as medical sales representatives, hospital administrators, doctors, nurses, medical providers, clinicians, allied health care professionals, health care IT professionals, medical employers, distributors and recruiters.