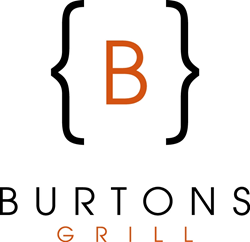 The Celiac Awareness Month menu attests to our commitment to high standards and constantly challenging ourselves to create dishes that are both safe and delicious. - Kevin Harron, CEO
Andover, MA (PRWEB) April 21, 2014
Burtons Grill, LLC, a casual upscale restaurant chain based in the North East, is celebrating Celiac Awareness Month in May with a menu of Burtons favorites that are typically not gluten sensitive. Burtons Grill will be featuring dishes such as a traditional New England style clam chowder, made with gluten sensitive rue, haddock imperial with a crab topping, and blueberry peach cobbler with vanilla bean ice cream. All of these options have been modified from their original recipe by Food and Beverage Manager Dan Greenough to be gluten sensitive, but not to change the intended flavor profile. Greenough remarked, "Many of our guests at Burtons suffer with food allergies, and especially Celiac Disease. Our intention with celebrating Celiac Awareness Month was to expose our loyal guests and new guests alike to some of our Burtons classics made gluten sensitive. With the availability of so many gluten sensitive products, namely flours and flavorings, we have been able to maintain the flavors of these dishes without sacrificing our Burtons Grill standards."
Because people who suffer from Celiac Disease cannot typically have traditional American fare such as sandwiches or pasta, it becomes more and more difficult for those suffering to enjoy dining out in restaurants. Most restaurants are not equipped to provide a full dining experience to those with food allergies, and specifically Celiac Disease. Burtons Grill is an exception to the rule, with all ten locations featuring a gluten sensitive lunch and dinner menu to include appetizers, entrees, sandwiches, pastas, and even desserts. Not only is the food prepared to the diner's needs and requests, the Burtons staff in the kitchen as well as the service staff have undergone strict allergy training on all food allergies, including gluten, nuts, dairy, soy, eggs, seafood, and shellfish, just to name a few.
The ownership team behind Burtons Grill has always been very passionate about creating and delivering dishes that guests not only thoroughly enjoy but can also feel safe eating. CEO Kevin Harron remarked, "In an age where our consumers are not only health conscious but also dealing with one and sometimes multiple food allergies, we thought it was important to incorporate both a menu as well as a philosophy that our guests could believe in. The Celiac Awareness Month menu attests to our commitment to high standards and constantly challenging ourselves to create dishes that are both safe and delicious."
The special Celiac Awareness menu will be available all of May. For more information on Burtons Grill and the different menus we offer, visit burtonsgrill.