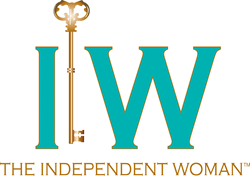 It's my belief that the world would be a better place if there were more rich women.
Cape Coral, FL (PRWEB) April 18, 2014
The Independent Woman, a leader in financial training designed specifically for women, has opened registration for 5 upcoming New York area workshops. Women wanting to make better financial decisions and improve their relationship with money are encouraged to attend this informative 2-hour free financial workshop.
The financial workshops will be held from Tuesday, May 6th through Saturday, May 10th in Fort Lee, New Jersey; and in New York City, Islandia, and Jamaica, New York. The mission of the Independent Woman is to inspire women to take greater control of their lives by taking an active role in the management of their finances. This workshop can serve as a catalyst for women desiring financial freedom.
"Money is not a man's game," stated Kim Kiyosaki, bestselling author and Independent Woman advisor. "It's my belief that the world would be a better place if there were more rich women. Financial freedom is really well beyond financial. It's a woman free to be who she really is. You will have to grow, get better, and get spiritually and emotionally stronger in the process. The powerful, happy, playful, brilliant you will emerge."
Following are some of the key concepts women will discover at the event:

Why women are natural wealth creators
How to become more comfortable with the language of money
How to strengthen your inner confidence and have a positive attitude about becoming an investor
Where to find opportunities regardless of the economic climate
How it's possible to create multiple streams of additional income
The workshop is designed for women who are ready to take the first step, or the next step, on their journey to becoming financially independent. It's an event for women who want to grow and expand beyond where they are today. Women with a vision of what their life could be and who are willing to go for it.
The Independent Woman seeks to help women take control of their own financial destiny so they can become capable of producing abundance in every area of their life. Financial education is the key to achieving these goals.
In addition to all the valuable information that will be shared at the event, every attendee will receive a complimentary interactive CD-ROM loaded with a wealth of helpful financial information. Any woman who lives in the greater New York area desiring to be in charge of her own financial destiny is encouraged to attend this exciting event by visiting the Independent Woman website or by calling 888-596-7272.
Kim Kiyosaki will not attend this event.
Additional products and services will be offered for sale.
About Independent Woman Inc.:
The Independent Woman is a leader in the effort to provide educational training, seminars, and services designed to help women increase their financial intelligence. The company strives to create strong networks of women helping other women to achieve success and personal fulfillment in their lives by sharing with them the principles and strategies necessary to attain financial independence. The Independent Woman trainings, products, and services were created with input from Kim Kiyosaki, investor, entrepreneur, and bestselling author of Rich Woman and It's Rising Time. Our seminars are avocational in nature and are intended for the purpose of the accumulation of wealth by, and the personal enrichment, development and enjoyment of, our students.