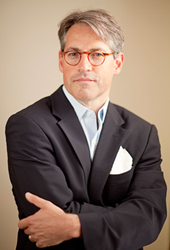 Lynchburg, VA (PRWEB) April 18, 2014
Liberty University has announced that Eric Metaxas, one of the nation's leading public intellectuals and author of the New York Times No. 1 bestseller, "Bonhoeffer: Pastor, Martyr, Prophet, Spy," will be the featured speaker at the university's Baccalaureate service on Friday, May 9, as part of its 2014 Commencement weekend.
"Liberty University is proud to welcome Eric Metaxas to address our 2014 graduating class. He will continue the long tradition of distinguished evangelical leaders who have participated in Liberty's graduation ceremonies," said President Jerry Falwell.
Metaxas, a graduate of Yale University, has had an extensive and dynamic career, from writing children's books and scripts for the "Veggie Tales," to delivering the keynote address at the 2012 National Prayer Breakfast in Washington, D.C., and providing commentary for BreakPoint, which is broadcast on 1,400 radio outlets to 8 million listeners. His movie reviews, essays, and poetry have appeared in The New York Times, The Washington Post, Christianity Today, and other media outlets. His most recent book, "7Men and the Secret of their Greatness," is a bestseller; a sequel, "7Women," is set to release in spring 2015.
In 2011, Metaxas was awarded the Canterbury Medal by the Becket Fund for Religious Freedom. He has testified before Congress about the rise of anti-Semitism in the U.S. and abroad, and spoke on religious freedom at CPAC 2013. Metaxas was recently named a senior fellow and lecturer at large for The King's College in New York City.
Baccalaureate will take place in the Vines Center at 6 p.m. on Friday, May 9.
About Liberty University
Liberty University, founded in 1971, is the largest private, nonprofit university in the nation, the largest university in Virginia, and the largest Christian university in the world. Located near the Blue Ridge Mountains on more than 7,000 acres in Lynchburg, Va., Liberty offers more than 350 unique programs of study from the associate to the doctoral level. More than 180 programs are offered online. Liberty's mission is to train Champions for Christ with the values, knowledge, and skills essential to impact tomorrow's world.