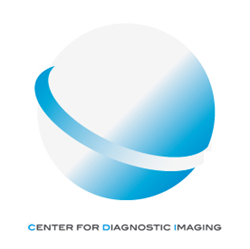 Miami, FL (PRWEB) April 18, 2014
A biopsy is a minimally-invasive procedure that removes a sample of abnormal tissue that has been previously detected for accurate diagnosis and treatment planning. This type of procedure is most commonly used to diagnose, and sometimes treat, lumps found in the breast tissue. The Center for Diagnostic Imaging of Miami announces a new biopsy procedure that does not require surgery.
Known as an ultrasound biopsy or a stereotactic biopsy, it may be performed after abnormalities have been detected in the breast as a result of a breast self-exam, mammogram or other imaging procedure. There are several different biopsy procedures available to ensure the most precise removal and analysis for an individual's condition. Many of these procedures are performed with ultrasound or MRI guidance to ensure precise needle placement while minimizing damage to surrounding healthy tissue.
A special automated needle is used for an image-guided biopsy. A specialty trained radiologist uses ultrasound, MRI, or mammography to view the breast tissue as he carefully guides the needle into the abnormal area. The needle then removes a small amount of tissue from the abnormality.
These non-surgical biopsies are done as an outpatient procedure and only require local anesthesia. The specific type of breast biopsy to be received depends on the location of the abnormality and the initial consultation with the radiologist.
About Center for Diagnostic Imaging:
The Center for Diagnostic Imaging Miami staff is dedicated to providing the highest level of efficient and excellent care for each patient who walks through their door.
The center, known for their reputation as one of the best full body PET scan Miami facilities in the state, is owned and managed by physicians, radiologists, technicians, and other highly trained and qualified staff.
The staff-ran facility's mission is to serve the healthcare needs of the Miami community with the use of the most highly advanced technology medical equipment within the diagnostic imaging industry.
With this type of technology available at their fingertips, staff members have the ability to better identify any issues or concerns impacting the health and well-being of each individual patient.
The Center for Diagnostic Imaging currently offers the following scanning services:

Computer Tomography Scan (CAT Scan)
Computed Tomography Angiography Scan (CTA Scan)
Magnetic Resonance Angiography Scan (MRA)
Magnetic Resonance Imaging (MRI MRA)
Nuclear Medicine
Position Emission Tomography Scan (PET Scan)
X-Rays
In addition to their diagnostic services, the center is also known as one of the most preferred ultrasound Miami facilities. When it comes to breast exams women the can receive 3D Mammography scans, MRI guided biopsies, and breast stereotactic biopsy options.
To schedule an appointment or a consultation, please call the toll free number at (800) 371-0002 or visit http://www.cdimiami.com/locations/ to find a location near you.