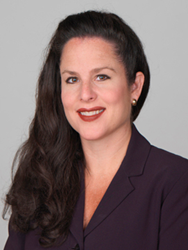 Buffalo, NY (PRWEB) April 18, 2014
April 17, 2013 - William Mattar, P.C. proudly announces the addition of Attorney Elizabeth A. Brewer to their firm. Ms. Brewer is experienced in assisting clients with cases including personal injury, wrongful death, and insurance claims and is an advocate for her clients, ensuring their rights are protected under the law.
About Elizabeth Brewer
Originally from Boston, MA, Elizabeth Brewer has a B.S. in Political Science, a B.S. in Criminology, Magna Cum Laude, and an M.S. in Criminology from Florida State University. She received her J.D., Cum Laude, from the University at Buffalo Law School. She was admitted to practice in the Courts of New York and in U.S. District Court, Western District of New York in 2001. She is also licensed to practice in the State of North Carolina. Ms. Brewer is a member of the Erie County Bar Association and the New York State Bar Association, and was named a Super Lawyers Rising Star in 2009 and 2010.
About William Mattar, P.C.
Established nearly 24 years ago, William Mattar, P.C. focuses on auto injury cases for those seriously injured in motor vehicle and truck accidents. The firm represents clients across New York State including the Buffalo, Rochester, Syracuse, Binghamton and Albany regions, with a principal office located at 6720 Main Street in Williamsville, NY. William Mattar, P.C. also has an extensive legal network available to handle most legal issues. Call the William Mattar Immediate Response Team at 444-4444. For more information about the firm, please visit http://www.WilliamMattar.com.