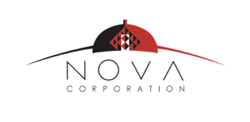 Albuquerque, NM (PRWEB) April 18, 2014
NOVA Corporation, an award-winning Information Technology (IT) company owned by the Navajo Nation, is one big step closer to opening a large data center in Albuquerque. NOVA has signed an agreement with Schott Solar to lease its previously closed factory in Mesa del Sol, and will begin developing the facility into a data center.
The main 133,000-square-foot building will be put to excellent use: approximately 80,000 square feet will be dedicated to commercially available high-performance computing and data center space. Roughly 11,000 square feet is slated for office space, and the remaining area will be used as training center and business incubation space. NOVA plans to use the training area to provide IT certifications and additional training to employees, Navajo students, and others, as space and seating allows.
NOVA Corporation's CEO, John Snider, says, "Our engineering team is performing its walk-through this week in preparation for the build-out. This is the fruition of a plan we've been working on for years, and a great moment for NOVA, because this building will allow us to further achieve our mission of providing excellence in IT services while giving back to the Navajo Nation. We are also happy to be providing some revitalization to the old Schott Solar building and continued growth for the Mesa del Sol area." Snider also adds, "The support our data center services team has received through the years from WESST in downtown Albuquerque has been unmatched. NOVA owes them a debt of gratitude and looks forward to a continued relationship."
Manny Barrera, Director of Engineering with Forest City Covington, the firm developing Mesa del Sol, says, "We would like to welcome NOVA Corporation to the employment base here at Mesa del Sol's Innovation Park. We are thrilled to see NOVA reactivate this world-class facility. They are making a significant investment that will have a positive economic impact and long-term ramifications that will prove to be excellent for the city, the state, the county, and certainly for us here in the Mesa del Sol community."
NOVA is on track to begin offering its data center and IT services in early fall.
For more information on NOVA Corporation, visit: http://www.nova-dine.com, or contact Marketing Director, Oscencio Tom at oscencio.tom(at)nova- dine(dot)com.