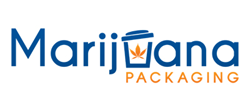 A&A Packaging stated that their company will bringing their most promising products to the show with hopes of building valuable long term and sustainable business relationships.
Denver, CO (PRWEB) April 17, 2014
It seems as though all eyes are on Denver, CO as the city prepares for the Big Industry Show. The event set to take place April 16-20th, has secured itself as the largest and most renowned event in the industry and is expected to be even more grandiose than in previous years. What makes this event even more fascinating is that the Big Industry show is partnering up with corporate names such as High Times and Galleria for the first time, which will be sure to bring an influx of exhibitors from big names in the marijuana supplies industry.
Within the first two days of the five-day event, the BIG Industry Show has enticed a broad span of 420 industry exhibitors. Manufacturers, wholesalers and distributors are assembling their latest and most intriguing products in order to promote industry awareness, present brand new product lines and penetrate new markets. A spokesperson for A&A Packaging stated that their company will bring their most promising products to the show with hopes of building valuable long term, sustainable business relationships, and to increase market share in an industry that is already starting to see exponential growth.
The third day of the convention will focus on the Galleria glass exhibition and will feature glass artists and designers from around the world. Rounding out the event, will be the 26th Annual High Time Cannabis Cup in which featured cultivation and seminars and activism sessions from professionals within the cannabis industry. According to a spokesperson from A&A Packaging, over 30,000 registered vendors and delegates are expected to attend the Big Industry Show, Galleria, and 2014 US Cannabis Cup combined events. "Since legalization took effect January 1st, all eyes have been on Colorado as the poster child for the effects of legalization and the economic prosperity of Colorado's decision to make marijuana legal" says an A&A Packaging spokesperson.
A&A Packaging will be a vendor and sponsor at the 2014 BIG industry show. They are the nation's largest supplier in marijuana dispensary packaging supplies and carry compliant packaging to meet the requirements of each individual state. A&A Packaging will be unveiling their new website Marijuana Packaging along with packaging containers specifically designed to meet Colorado's marijuana packaging laws.
For more information about how A&A Packaging can help your business, visit their website at http://www.marijuanapackaging.com or call (888) 315-2453