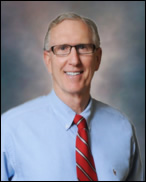 Stuart, FL (PRWEB) April 17, 2014
As part of an ongoing effort to provide top-quality care to patients, Dr. Robert Follweiler's hygiene staff attended the Brevard County Dental Hygiene Society continuing education meeting held on March 8, 2014. The staff attended presentations covering procedures that they perform, such as oral cancer screening and implant dentistry in Stuart, FL, and presentations to help patients get more from their insurance plans.
Presentations that they attended explored the Oral Systemic Link, Oral Probiotics, Oral Cancer and HPV. Oral cancer affects thousands of Americans every year, with as many as 30,000 cases diagnosed and 8,000 fatalities reported annually, according to the Centers for Disease Control and Prevention. The oral cancer screening performed as part of a standard dental check-up may be the earliest warning that a patient who has developed oral cancer receives. By keeping their knowledge of oral cancer screenings and oral cancer risk factors like the HPV virus current, the hygiene staff can ensure that they are providing a high quality of care to their patients.
Many patients who visit Follweiler Periodontal for procedures such as periodontal disease treatment, bone grafting, and implant dentistry in Stuart, FL, may find that their insurance does not cover the full cost of the procedure. In some cases, patients may have to delay procedures while risking complications such as infection, tissue damage, or loss of teeth and bone density. After the Brevard County Dental Hygiene Society meeting, Dr. Follweiler's staff are better equipped to help patients take full advantage of their insurance coverage and improve their likelihood of receiving needed treatments sooner.
Patients who need more information on treatments or would like to schedule appointments for oral cancer screening, gum disease treatment or implant dentistry in Stuart, FL are encouraged to call Follweiler Periodontics today.
About the Doctor
Dr. Robert Follweiler is a periodontist offering personalized dental care for patients in Stuart, FL for 30 years. Dr. Follweiler graduated with honors from North Carolina State University. He graduated second in his class at Temple University Dental School in Philadelphia and was inducted into the OKU honors fraternity. Dr. Follweiler is part of one percent of dental professionals providing the LANAP® FDA cleared laser procedure for gum disease and periodontal treatment. To learn more about Dr. Follweiler and his dental services visit his website at http://www.follweilerperio.com.