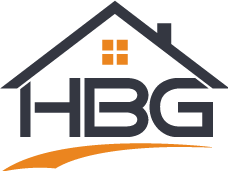 Tempe, Ariz. (PRWEB) April 17, 2014
Home Brands Group™, parent franchisor to the popular Re-Bath®, 5 Day Kitchens™, and BlueFrog Plumbing + Drain™ franchise brands, today announced the successful sale of the AmBath® division from Re-Bath® to Arizona AmBath, LLC. AmBath® has served as the company's hospitality bathroom remodeling branch since its inception.
"This transaction will allow us to better focus on our key strategic initiatives of franchising and manufacturing quality bathroom products," said Mark Dawson, President and Chief Executive Officer of Home Brands Group™.
A spokesperson for Arizona AmBath, LLC, stated, "We are excited to carry on the AmBath® brand. It has a rich heritage of excellent quality and service to the hospitality industry. We plan to continue to provide efficient and economic bathroom remodeling services to the hospitality industry."
Home Brands Group™ and its three franchise brands are all headquartered in Tempe, Ariz.
About Re-Bath®
Founded in 1979, Re-Bath® is the nation's premier full bathroom remodeling company, with hundreds of franchise locations worldwide. From simple bathtub replacements to full bathroom redesigns, Re-Bath® makes bathroom remodeling stress-free, convenient and affordable, all with professional, friendly installation by factory-trained installers. Re-Bath® manufactures its own exclusive line of products in Tempe, Ariz., and offers the best national brands. To schedule a free in-home consultation, visit rebath.com or call 1-800-BATHTUB.
About 5 Day Kitchens™
5 Day Kitchens™ offers customers fast, affordable and high-quality kitchen remodeling with an exclusive kitchen design and installation system. Find a 5 Day Kitchens™ location near you to schedule a free, in-showroom consultation at fivedaykitchens.com or 1-855-5-DAY-KITCHENS.
About BlueFrog Plumbing + Drain™
Founded in 2014, BlueFrog Plumbing + Drain™ is fast becoming one of the nation's leading plumbing and drain-cleaning franchisors. With a mission on creating brand-loyal, cheerleading clients, BlueFrog Plumbing + Drain™ delivers plumbing and drain-cleaning service, repair and replacement. The company offers 24/7 service without overtime charges to both residential and commercial clients. To schedule an appointment, visit bluefrogplumbing.com or call 1-844-HOP-TO-IT.
For more information on this subject, please contact Home Brands Group™ Marketing Communications Coordinator Amber Bryan at abryan(at)rebath(dot)com or 480-754-8946.