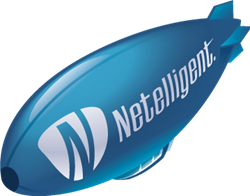 St. Louis, MO (PRWEB) April 21, 2014
Netelligent Corporation announced today it has been named to CRN's annual list of the Tech Elite 250. These companies represent an elite group of IT solution providers that have invested in the training and education needed to earn the most advanced technical certifications from leading vendors.
In compiling the list, CRN editors worked with The Channel Company's research group to define the most customer-beneficial technical certifications in the IT channel. These technical certifications – from vendors including Cisco, Citrix, Dell, EMC, HP, IBM, NetApp, Microsoft, VMware, and Symantec. – have enabled solution providers to deliver the most premium products, service and support to their North American customers.
"Our technical knowledge is core to Netelligent's value proposition to its customers. We remain committed to our investment in education in technology and the depth of expertise we bring to our clients. Our engineers hold specific certifications in their areas of expertise and are continually encouraged to further their training and development on an ongoing basis. Netelligent is Cisco Gold, Cisco Master Unified communications, Cisco Master Cloud and Managed Services, NetApp, EMC, VMware and Riverbed Certified," Said Luke Johnson, Vice President of Services at Netelligent.
"The solution providers highlighted on our annual Tech Elite 250 have demonstrated a commitment to excellence and gained industry credibility by investing in the IT certifications necessary to stay competitive and deliver the highest level of service to their customers, " said Robert Faletra, CEO, The Channel Company. "These featured solution providers have enhanced and strengthened their partnerships by earning some of the most difficult certifications from some of the biggest names in IT. We congratulate these organizations and look forward to their continued success."
"It's an honor to be recognized once again for our success as a top solution provider. This award serves as an acknowledgement of our dedication and commitment to building relevant solutions for our customers. Making the transition to a true Hybrid IT partner has not been easy, but has certainly been worth the challenge. The ability to partner with customers and help them determine if an on-premise, managed, or a cloud solution is best for their specific business need is very rewarding for us and our customer," Said Luke Johnson, Vice President of Services.
About Netelligent Corporation
Netelligent Corporation is a technology solutions company. Netelligent provides companies with the basic technologies they need to run their business (phone system, Servers/Virtualization, networking, video). Our mission is to help elevate business above technology. We take a neutral approach in helping to determine what IT consumption model best benefit's each client organization (on-premise, managed, or cloud). Founded in 2003, Netelligent is located in Chesterfield, Missouri and has three data centers located in Colorado, Missouri, and Singapore. Netelligent is a Cisco Gold Partner and SOC II Certified. Additional information about Netelligent can be found on their website http://www.netelligent.com.
About The Channel Company
The Channel Company is the channel community's trusted authority for growth and innovation, with established brands including CRN, XChange Events, IPED, and SharedVue. For more than three decades, we have leveraged our proven and leading-edge platforms to deliver prescriptive sales and marketing solutions for the technology channel. The Channel Company provides Communication, Recruitment, Engagement, Enablement, Demand Generation and Intelligence services to drive technology partnerships. Learn more at http://www.thechannelcompany.com.
###