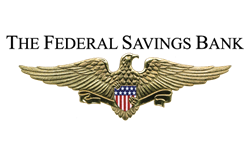 In the single-family housing market specifically, there was a 6 percent increase month over month
Chicago, IL (PRWEB) April 17, 2014
A recent report from the U.S. Census Bureau showed growth for national housing starts.
The Federal Savings Bank finds that new residential construction typically provides an indication of future inventory levels, as new homes add to the options available to first-time home buyers. According to the report, there was a 2.8 percent increase month over month for housing starts in March. New housing construction was at a rate of 946,000 units, up from February's revised estimate of 920,000. In the single-family housing market specifically, there was a 6 percent increase month over month. March's rate of 635,000 unit eclipsed February's 599,000.
In addition to gains for housing starts, building permits, which provide an indication of future construction activity, were up for single-family homes, showing a 0.5 percent increase month over month.
While these figures show a positive trend, they fall short of what many economists and The Federal Savings Bank had expected. Multiple reports said that March's housing starts were predicted to reach a rate of at least 970,000. Builders are seeing higher costs, which have led to a slowdown in construction.
Low cost mortgage options available to home buyers
Although further price growth is expected throughout the year - especially as tight inventory keeps buyer competition high - consumers who plan on a new home purchase may take comfort in the fact that mortgage rates declined for last week.
For 30-year fixed-rate mortgages specifically, there was a decline from 4.49 percent to 4.39. Furthermore, 15-year fixed-rate mortgages and 5/1 adjustable-rate mortgages stood at 3.54 percent and 3.15 percent, respectively, according to Wednesday's Mortgage Bankers Association report.
For more information on low rate mortgages and how they can help you tough out tight inventory, contact the Federal Savings Bank, a veteran owned bank.