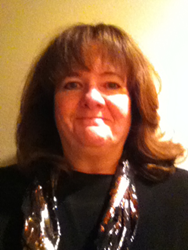 I hope for every person who has been through trauma they learn to open their heart and experience deep intimacy in all relationships.
Healdsburg, CA (PRWEB) April 20, 2014
Shadow Heart is a love story. A slow, sensual, romance that explores the trauma of growing up with feelings of deep abandonment because of an alcoholic father who has chosen a bottle of alcohol over his family. This novel shows the reader how a woman coming of age begins to question why she is not comfortable with relationships of any kind - friends, family, and the intimacy she craves so deeply for something more. Although we follow a woman coming of age, the emotional risks and emotions she explores transcend age.
Author Pamela Taeuffer suggests the common threads among children of alcoholics, and in this case, the heroine, Nicky Young, are:
1. The feeling that something bad is coming; it always does - A heightened state of perpetual anxiety fills the addict's child and they can never relax. They often keep busier than average, especially for a person their age, to escape their home and feelings. Some are driven to excel and others choose the same path of substance, but most do anything to escape their home life.
2. "I can't ask for help; I'm too ashamed" - Family dysfunction permeates the child's life in every way from being left at school, to performing in a play with no family in the audience, to the constant screaming at home, or the drunken affection, and in some cases, physical abuse. The child is certain they are alone, and no one else is experiencing what they are. They close down and begin building walls around their hearts, shutting out the world, staying away from more hurt.
3. "I can't talk about our secrets; no one understands" - The layers of rage, drunken hugs and kisses of sloppy affection, or of being whipped by a belt, are some of the dysfunction in our heroine's home. Just because Nicky's sister wouldn't eat a cold can of creamed corn one night, all hell broke lose. Just because Nicky as a little girl, asked for help from her father, her bare bottom innocently exposed, she was whipped. The hurt stacks up within the child's heart and when older, it translates to fear - many, many, fears.
4. "I can't trust anyone; they always leave" - The child who grows up in a family battling addiction - in the case of Shadow Heart it's alcoholism - learns early on they are second. Nicky watches her father choose his friends, rides in the truck as he drives her and her sister home drunk from the bar, and feels the deep disappointment of dozens and dozens of promises being broken. Her mother has detached and no longer seems to be present. Nicky has slipped through the loving arms of each parent: the addict, and the enabler.
5. How does the child of alcoholism or addiction move through life and make connections? Not easily. They resist, they push people away, afraid of another let down, of being left alone again, and having their heart smashed to bits.
Shadow Heart takes the tough subject of alcoholism and addiction and tells the real life story that has touched millions of us, through a romance, and slowly unwinds all the twisted layers that cover the tender heart.
Can a child of alcoholism ever open her heart to another?
Will our heroine, Nicky, ever be able to trust intimacy?
The relationships with which she struggles -- in all facets of her life -- can she trust them?
Or will she be left and abandoned all over again, causing her to shut down her heart forever?
Shadow Heart: An inspired contemporary romance novel that deals with the disturbing secrets siblings share, the dance between love and protecting one's heart, and the innate desire to connect with another even when it means risking everything.
Published by Open Heart Press, Shadow Heart is available on Amazon.com in paperback or eBook/Kindle. For more information please visit http://www.PamelaTaeuffer.com.
AMAZON KINDLE GIVEAWAY 4/26-4/27
http://www.amazon.com/Shadow-Heart-Contemporary-Boundaries-Everything-ebook/dp/B00IICDHO8/ref=la_B00IK4DJHO_1_1_title_0_main?s=books&ie=UTF8&qid=1397842594&sr=1-1
Contact: Pamela Taeuffer: 707-249-4294/ http://www.PamelaTaeuffer.com/ pamelataeuffer(at)gmail(dot)com