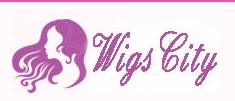 (PRWEB) April 20, 2014
Recently, WigsCity.com, a renowned company of fashionable hairpieces, has done something for its new and old clients. The company has released a new range of silk top lace wigs and announced great discounts on all these brand new items.
The company's workers are very proud of its new wigs. All of them are now offered at low rates, up to 28% off. Worldwide clients can now place an order at WigsCity.com easily. The core purpose of the promotion is to show the company's appreciation to worldwide clients. Those who are in need of high quality hairpieces should visit its online store as soon as possible, because the great discounts will not last.
Its new selection has over 800 wigs in it. This new collection consists of various popular designs. In addition to offering a wide variety of trendy hairpieces, the company also provides a lot of related information at its website.
In fact, WigsCity.com is a leading supplier when it comes to fashionable wigs. It offers more than 200 different styles of hairpieces at its online store. All of its items are charming and available at acceptable low prices.
About WigsCity.com
WigsCity.com is an experienced online supplier of high quality wigs. The company is now selling more than 500 different styles of items online. Its has thousands of great products for sale, including full lace wigs, Jewish wigs, silk top lace wigs and many others. Moreover, the company is also popular for its competitive prices, great customer support and speedy delivery.
For more detailed information about its items, please visit http://www.wigscity.com/.