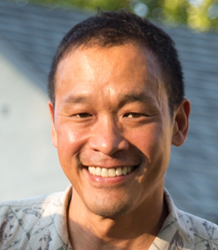 Metrics just for the sake of information often just end up in spreadsheets no one cares about.
Santa Clara, CA (PRWEB) April 18, 2014
XBOSoft's founder and CEO, Dr. Philip Lew has been invited this spring to speak at Quest, STPCon, and STAREAST, three of the most popular QA and testing conferences this spring.
On April 7, Phil Lew had a successful full day workshop at Quest in Baltimore on Software Quality Metrics Best Practices. In this workshop he explained that when implementing metrics you first need to understand the purpose of the metric and who will be using it. "Metrics just for the sake of information, while helpful, often just end up in spreadsheets that no one cares about. Not only do you need to learn how to define and develop metrics that connect with potential actions driving toward improvement, you also understand and avoid one of the main pitfalls of metrics, driving behavior which could be both unintended and negative", says Phil.
On April 16, Phil spoke on Improving Mobile Application Usability at the STPCon in New Orleans. This full-day tutorial assisted attendees from start to finish in examining their users' needs and requirements to roll out a kick-butt mobile application that meets business goals while satisfying end users.
And next month, May 7, Phil will be speaking at STAREAST in Orlando. At this conference he will hold another session on mobile, focusing on the User Experience (UX) aspects of mobile application development.
Also at STAREAST, Phil will take center stage with some of the best known experts in testing such as Scott Barber, Jennifer Bonine, Bob Galen, Thomas McCoy, Jeff "Cheezy" Morgan, Alan Richardson, Jared Richardson, Lloyd Roden, Alan Page, and Rob Sabourin at one of the lightening key note speakers. "I am looking forward to sharing ideas with this audience along with many other well known leaders in the software quality domain who have contributed so much to the QA and testing world," says Phil.
About XBOSoft
XBOSoft is an international firm specializing in software quality assurance with branch offices in the USA and Europe. With a proven record of success working for Fortune 500 companies and specialized ISVs, XBOSoft has gained broad domain expertise with extended experience in finance and healthcare. Our commitment to software quality improvement is implemented through practical quality assurance processes combined with the deep technical expertise of its employees.
About QUEST
QUEST 2014 Conference is the best source for new technologies and proven methods for Quality Engineered Software and Testing. Thought leaders, evangelists, innovative practitioners, and IT professionals from across North America gather together for a week packed with classes, tutorials, educational sessions, hands-on workshops, discussions groups, EXPO, and networking events.
About STAREAST
STAREAST is the premier event for software testers and quality assurance professionals—covering all your testing needs with 100+ learning and networking opportunities:

Keynotes featuring recognized thought-leaders
In-depth half- and full-day tutorials
Conference sessions covering major testing issues and solutions
Enjoy complimentary bonus sessions
Pre-conference training classes
The Expo, bringing you the latest in testing solutions
Networking events including meeting the speakers, the Test Lab, and more!
About STP
The Software Test Professionals Conference Spring 2014 is the conference you won't want to miss. Each conference builds upon its successes by taking into consideration the feedback from past attendees. This means that you receive the educational development you want most presented in the best learning environment possible.