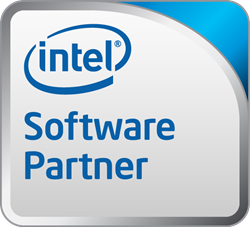 (PRWEB) May 15, 2014
The Software Partner qualification process included the evaluation of Kromtech Alliance's software against tests designed by Intel.
"We are always on the lookout for breakthrough technologies that enable users to have more seamless and safer digital experience with their PCs and Macs," - says Alexander Kernishniuk, CEO, Kromtech Alliance Corp. "We are extremely pleased to have earned Intel Software Partner status. Not only does it give us access to some of the best-in-class development and business resources from Intel, but it also proves that we are on the right track with our innovation and the level of technical expertise."
Kromtech Alliance Corp. is best known for its flagship product brands MacKeeper (http://mackeeper.com) and PCKeeper (http://pckeeper.com) which offer its users easy-to-use software services for Mac/PC performance maintenance. Both services combine the best of cleaning, security, virus protection and optimization technology and "human" assistance functionality.
As a member of Intel Partner Program, Kromtech Alliance will be required to earn qualifying points and complete certain activities to be able to move between membership levels in the Program.
"We recognize the importance of industry partnerships and affiliations with the world's most trusted companies and organizations. Kromtech Alliance is already a Microsoft Gold Certified Partner and we have been working closely with top certification bodies to ensure our technology meets the highest industry standards and our consumers have access to transparent and independent opinions about our products. The Intel partnership is another significant step forward for us to bring our products and services to the next level,"- adds Kernishniuk.
About Kromtech Alliance Corp.
Kromtech Alliance Corp. is an international IT investment and development company which creates highly-rated software services for PC and Mac to simplify digital lives of people all around the world. The company's flagship services for PC and Mac both come equipped with a unique "human assistance" feature to help non-tech savvy customers solve even the most complex performance problems with just a few clicks.
http://kromtech.com.
MacKeeper website: http://mackeeper.com
PCKeeper website: http://pckeeper.com