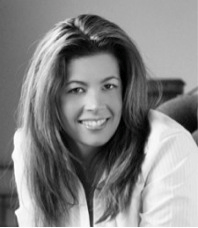 Rutland, VT (PRWEB) April 18, 2014
Haute Design welcomes Amy Thebault of Amy Thebault Design as the newest network member for 2014. Amy and her firm are known for providing excellent customer service and extraordinary attention to detail, and for creating beautiful interiors inspired by the tranquil Vermont landscape.
About Haute Design Network
Haute Design Network of hauteresidence.com selects interior designers that have demonstrated a high level of expertise, professionalism, and accomplishment in their field. This elite circle of leading interior designers is encouraged to expose readers to several elements from past and current design trends as they provide a glimpse into future innovations, while offering both inspiration and exceptional resources for those seeking experienced luxury interior designers and sophisticated interior design firms.
Amy Thebault is featured on Haute Design Network's comprehensive website as a distinguished member alongside other leading interior designers from across the country. Network members have the exclusive opportunity to interact with viewers by utilizing the Haute Design Network platform via customized blog posts, press releases and features of their most luxurious interior designs. Visit the Haute Design Network at http://www.hauteresidence.com/design.
About Amy Thebault
Amy's flair for design began at an early age. Growing up on a farm, Amy was constantly surrounded by beauty and function. The combination led Amy to a design style that captures the way rooms are used today –functional yet stunning. Her rooms show a playfulness that is rooted in the classic.
Amy Thebault embarked on a career in interior design following an apprenticeship in set design and mural painting in New York City. Drawn to Vermont for its peaceful landscape, Amy infuses a refined yet traditional thread through her designs. Thebault has completed residential projects throughout the United States since 1999.
Word of Amy's work helped her business grow quickly and her notable client list now not only includes homes throughout New England, but also as far away as Florida and Europe.
For more information about Amy Thebault visit her Haute Residence profile.