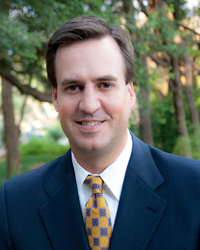 Austin, TX (PRWEB) April 21, 2014
Edward Buckingham, MD was recently appointed to the Fellowship Review Committee for the American Academy of Facial Plastic and Reconstructive Surgery (AAFPRS). The announcement was made in early April.
The AAFPRS Fellowship Program began in 1968. As one of the top postgraduate programs in the world, the AAFPRS Fellowship annually trains an elite group of physicians to be trailblazers in facial plastic and reconstructive surgery. A specialty society of the American Medical Association, the AAFPRS represents over 2,700 facial plastic and reconstructive surgeons worldwide.
As a Fellowship Review Committee member, Dr. Buckingham will be involved in the process of recommending policies and procedures for the Fellowship Program. He, along with his team, will be responsible for developing and maintaining the instructional curriculum, as well. The committee members provide a key outreach component for encouraging continued participation in the fellowship program.
The upcoming symposium, this May in New York City, will mark the 50th anniversary of the AAFPRS. Dr. Buckingham has been asked to lecture on various topics including fat transfer, blepharoplasty, facelifts and the treatment of melanoma. At the conclusion of the five-day meeting, Dr. Buckingham will lead cadaver lab dissections on blepharoplasty and facelift.
Dr. Buckingham is an alumnus of the University of Texas Medical Branch at Galveston. He is Board Certified by the American Board of Facial Plastic and Reconstructive Surgery and the American Board of Otolaryngology. A native Texan, Dr. Buckingham is the founder of the Buckingham Center for Facial Plastic Surgery, providing noninvasive and surgical cosmetic procedures in Austin for over 10 years.
Contact:
Dr. Edward Buckingham
Buckingham Center for Facial Plastic Surgery
2745 Bee Caves Road
Suite 101
Austin, Texas 78746
512.401.2500
http://www.buckinghamfacialplastics.com