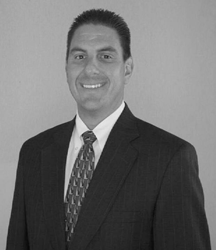 I am delighted to welcome Ron to the team at SBM. Ron's leadership and service in the US Air Force, his deep technical and program management experience, and his sense of humor and personality all make him an ideal addition to our team. – Brian Jamieson
Columbia, MD (PRWEB) April 29, 2014
Scientific and Biomedical Microsystems (SBM) is pleased to announce that Ron Pivarnik Jr. has been named Director of Program Management. Mr. Pivarnik joined the firm in 2013 to support SBM's rapid growth. He is a Certified Program Management professional (PMP) who brings over twenty years of experience in the commercial and government sector for contracts management, programs and business development. His addition to the SBM team will assure its continued success and growing reputation for innovation and quality. Mr. Pivarnik will be responsible for improved and enhanced internal processes for engineering operations, business operations and programs management. Additionally he will be responsible for organic business development with its important existing clients and support new business development efforts.
Mr. Pivarnik has broad industry experience in research & development, semiconductors, process engineering and contracts management. He'll bring to SBM a wealth of knowledge in prototyping and product development, as well as contracts and program management.
Prior to joining SBM, Mr. Pivarnik held key program management positions with National Semiconductor, 3 Phoenix and L-3 Communications. He is also a twenty-two year veteran of the U.S. Air Force and Air National Guard, providing SBM a background in electronic reconnaissance systems and electronic warfare platforms.
The team at SBM is thrilled to add Mr. Pivarnik to its impressive staff capabilities.
ABOUT SCIENTIFIC & BIOMEDICAL MICROSYSTEMS:
For over seven years, SBM has turned our customers' ideas into reality. We develop systems comprised of MEMS, micro-sensors, biosensors and fluidic sensors through the development lifecycle; SBM attends to the advancement of our client's concepts from the R&D phase into initial prototypes and into beta and systems integration testing.
SBM carries out R&D for our customers at our state-of-the-art research facility, and provides staffing services to work on-site at customer facilities.