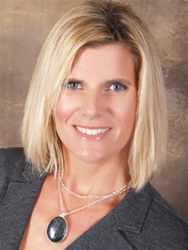 If we can get people to listen in on April 24 and then encourage them to start their own Lean In circles in colleges and high schools and in work settings ... we will have done an important thing in our own communities.
DAYTONA BEACH, Fla. (PRWEB) April 21, 2014
Wondering what all the buzz is about "Leaning In" and "Banning Bossy"?
A complimentary one-hour Webinar at noon on April 24, hosted by lawyer/mediator Sandy Upchurch with guests Maureen France and Elizabeth Schoonover, will give you the rundown on why you may want to run out and buy Sheryl Sandberg's book "Lean In: Women, Work, and the Will to Lead."
Leaders of both genders will learn how to help their employees in overcoming the intuition and instincts that may be impeding their rise to leadership. "We hope our discussion will continue to fan the spark that Sheryl Sandberg ignited when she wrote her compelling book," Ms. Upchurch says.
She serves as mediation counsel with Upchurch Watson White & Max; Ms. France is director of marketing, business development and physician recruitment for DuvaSawko, Emergency Medicine Professionals and PrimeCare Urgent Care Centers; and Ms. Schoonover is an attorney at the McLeod Firm.
Space is limited; reserve your Webinar seat now at https://www2.gotomeeting.com/register/732748594
After registering you will receive a confirmation email containing information about joining the Webinar.
The following are system requirements:
PC-based attendees: Windows® 8, 7, Vista, XP or 2003 Server
Mac®-based attendees: Mac OS® X 10.6 or newer
Mobile attendees: iPhone®, iPad®, Android™ phone or Android tablet
The Webinar is produced and sponsored by Upchurch Watson White & Max, a nationally leading mediation specialty firm. The group is known for facilitating reasonable agreements to resolve complex issues. From eight offices in Florida and Alabama, Supreme Court certified attorney mediators with wide-ranging specialties serve as court-appointed and privately employed mediators, arbitrators and third-party neutral case managers, implementing innovative methods of alternative dispute resolution across the country. On the Web: uww-adr.com