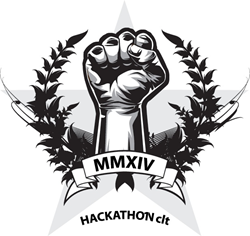 Matthews, N.C (PRWEB) April 21, 2014
Harris Teeter is partnering with Tresata, a predictive analytics software applications company to host the second annual Hackathon CLT on April 25-26 at Packard Place in Uptown Charlotte. The team-based competition will offer area tech developers, designers, analysts and others an opportunity to test and showcase their skills in a fast-paced overnight hackathon to solve a business problem using big data and mobile technology.
Harris Teeter and Tresata hosted the country's first-ever Big Data Hackathon in 2013 as a way to spark ongoing conversations and opportunities in Charlotte's growing tech scene. Check out this video from the 2013 event.
HackathonCLT MMXIV kicks off Friday, April 25 with the city's biggest developer party celebrating Charlotte's tech community and runs through the night culminating in a final pitch for cash prizes on Saturday afternoon. The grand prize is $4,000 with a $1,000 runner up prize. Think you can't hack? There will also be a prize for the most creative solution provided by a general participant.
"Charlotte has a vibrant and talented pool of technology professionals, and we are thrilled to bring this event back for a second year," said Danna Jones, communication specialist for Harris Teeter. "Hackathon CLT not only allows our company to meet technology experts within our city, but it also enhances all facets of eBusiness by providing a forum through which the tech community can collaborate to spark creative ideas and solutions."
This year Data Chambers, ettain group and P&G have joined Harris Teeter and Tresata to make the Hackathon an even bigger event than last year where hundreds of developers participated.
"We saw tremendous need in Charlotte for an outlet that challenges and celebrates an often-overlooked technology pool," said Abhishek Mehta, Tresata CEO. "And we looked to strategic Charlotte area businesses to make it happen."
Tickets are free for spectators and participants and are available at http://www.hackathonCLT.org.
Social
Twitter: @charlottehacks | #hackathonCLT
About Tresata
tresata is building next-generation predictive analytics software that automates the discovery of knowledge. This software allows enterprises to use all their data to get, grow and keep their customers and runs completely on Apache Hadoop, the leading open source data analytics platform. Tresata is widely recognized as the leader in the rapidly emerging Big Data sector offering software that helps enterprises monetize big data™. http://www.tresata.com
About Harris Teeter
Harris Teeter, with headquarters in Matthews, N.C., is a wholly-owned subsidiary of The Kroger Co. (NYSE: KR). Harris Teeter reported 2013 sales of $4.71 billion. The regional grocery chain employs approximately 26,000 associates and operates stores in North Carolina, South Carolina, Virginia, Georgia, Tennessee, Maryland, Delaware, Florida and the District of Columbia.