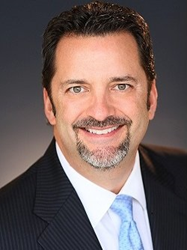 We match our applicants to our lenders using our proprietary algorithms ensures that both parties benefit from our service. Everyone wins!
Orange County, CA (PRWEB) April 22, 2014
My Application Source principals, Jay North and Steve Burgess, attended the 2014 National Factoring Conference held April 9-12 at the Westin St. Francis in scenic San Francisco, California.
The response from factoring lenders at MyApplicationSource.com LendingBox® system was overwhelmingly positive. New lenders began signing up to receive applications almost immediately after hearing about the service and how it can help them build their business.
One lender stated, "MyApplicationSource offers a unique service unlike anything we have seen before, we can't wait to use their service. This has been needed for a long time."
President Jay North stated, "The incredible response is due in part to the unique way we provide completed applications from business owners, and our lenders can preview the applications before they decide they want them. Also, the fact that we match our applicants to our lenders using our proprietary algorithms ensures that both parties benefit from our service. Everyone wins!"
About MyApplicationSource.com
My Application Source provides high quality, completed factoring applications for lenders who want a more efficient and cost effective method to grow their business. My Application Source services the accounts receivable financing, invoice financing, and related lending services and will soon be adding purchase order financing to businesses across America. http://www.MyApplicationSource.com
Lenders can call direct at (949) 535-1060
or email: info(at)myapplicationsource(dot)com