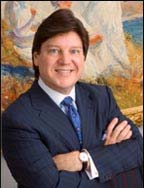 We have certainly enjoyed putting Breast Friends together.
Houston, TX (PRWEB) April 22, 2014
Vitenas Cosmetic Surgery is excited to announce the April release of its new e-book, Breast Friends, a First Timer's Guide to Breast Augmentation. The guide walks potential patients through the breast implant process, from start to finish. The publication is available through the Vitenas Cosmetic Surgery website at no charge.
Dr. Vitenas' e-book is meant as a starting point for anyone considering breast augmentation. Topics include saline versus silicone, finding the perfect size implant, and post-op bra shopping. Breast Friends provides valuable information in a light-hearted, easy to read format. As part of his on-going efforts to educate his patients and provide them with the most advanced surgical care and attention, Dr. Vitenas, who is board certified, has recently also begun to incorporate Google Glass during non-invasive treatments in his Houston office.
Breast Friends has been a passionate project for Dr. Vitenas. The e-book, which took over a year to write, is meant to answer the most commonly asked questions by women considering the procedure. Dr. Vitenas understands the breast augmentation process can be overwhelming for most women and hopes the e-book will help them make a more confident decision.
"We have certainly enjoyed putting Breast Friends together. Please, feel free to share it with anyone you know that's thinking about breast augmentation," said Vitenas, whose breast augmentation photo gallery has more than 10,000 before and after images.
Dr. Paul Vitenas has been practicing in the Houston area for over 23 years. An alumni of Tulane University, he is Board Certified by the American Board of Plastic Surgery. Dr. Vitenas has won multiple awards, including being named as Houston's Top Doc for five years in a row, one of America's Top Plastic Surgeons, and one of America's Most Compassionate Doctors. As one of the leading breast augmentation surgeons in Houston, in 2010 Dr. Vitenas was recognized as a National Council of Leaders in Breast Aesthetics by Allergan.
For more information on Breast Friends, or any of the procedures offered at Vitenas Cosmetic Surgery, contact the office at 281.484.0088. Consultations are always complementary.
Contact:
Vitenas Cosmetic Surgery
11914 Astoria Blvd Suite 470
Houston, TX 77089
281.484.0088
http://www.drvitenas.com
http://www.drvitenas.com/breastfriends