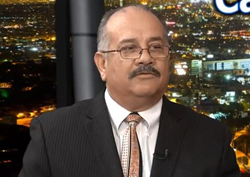 (NEAT) was established to set up a chain of events that would have to take place inorder to take an unemployed individual to become a well-trained employee for a special employer.
Rancho Cucamonga (PRWEB) April 18, 2014
A new organization has been founded with the goal of accelerating economic development in California beginning in a region where the economy has grown more slowly than other areas of the state. National Education, Advancement and Training, also known simply as "NEAT," is a nonprofit group based in Rancho Cucamonga on the western edge of San Bernardino County where job growth during the economic recovery has been sluggish.
In a recent interview for the company's inaugural online magazine, "Careers for Life," NEAT's co-founder and CEO, Phil Sanchez, said that he and co-founding director Ray Blom wanted a nonprofit that would create a system that would create jobs. "It was established to set up a chain of events that would have to take place in order to take an unemployed individual to become a well-trained employee for a special employer."
One of the things that makes NEAT different from other workforce development entities according to Mr. Sanchez is the way the organization has "reverse-engineered" the process of job creation.
"Our business model was to go and find the pillars of the community, the decision makers, and what we've done is created multiple collective impact groups that consist of multiple employers, multiple funders, multiple educators, vocational schools, and placement companies. We call it reverse engineering because it all starts with the employer."
NEAT works on behalf of both employers and job seekers in order to first identify job opportunities, then help recruit candidates for those jobs, and finally coordinate accelerated training and certification of the employees so they can begin working in their new positions. NEAT co-founding director Ray Blom talked about the importance NEAT places in bringing all sides together in the job creation and employment process. "What we did was try to bridge the gaps, listen to industry and what their training needs are, get our government partners with the funding dollars to listen as well, and also our training institutions."
Another aspect of NEAT's model that sets it apart from other agencies is the focus it places on working to find opportunities for returning military veterans looking to transition back into a productive civilian lifestyle as well as displaced workers from those communities especially hard hit by the recession. Meanwhile, the organization educates employers that may be reluctant to take on additional payroll about government tax credits and incentives that exist including one plan that may reimburse an employer as much as 130% of the first six months of an employee's compensation. Mr. Blom said these programs exist for the purpose of helping employers add jobs.
NEAT is just in its infancy, and it is continuing to build alliances with employers, training providers and funding sources to help it achieves its mission of economic development through job creation. Those companies and individuals that wish to get involved in NEAT's efforts, can get more information by visiting NEAT's website at http://www.careers4life.org or by calling 909-270-2603. NEAT's online magazine can be found at http://careers4lifemag.com.
More Information
Contact:
Jeff Allen
info (at) socalceo (dot) com
(951)781-8624 or
(951)454-2396
--Jeff Allen