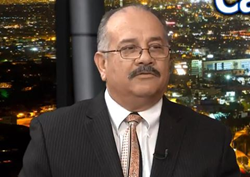 If an employer has a certain number of requirements fora particular job, we want to make sure that our employees, our candidates,our veterans are meeting those requirements...
Ontario, CA (PRWEB) April 22, 2014
In an ongoing effort to build necessary alliances in order to create jobs and stimulate economic growth in Southern California, National Education Advocacy and Training, also known as NEAT, recently held its Alliance Forum here at Citizens Business Bank Arena. The event, gave NEAT's founder and CEO, Phil Sanchez, the opportunity to update stakeholders and guests on the progress the organization has made in gaining support for training and employing under-served workers and unemployed veterans in the region.
One of the organizations that stand to benefit from its alliance with NEAT is People's Care, a provider of supportive programs and services to people with developmental disabilities. The company is expecting to add between 150 to 200 jobs in the coming months. In an interview conducted by the Alliance for California's Economic Sustainability (ACES) for Careers for Life Magazine, People's Care CEO Tony Keuter talked about how NEAT will help his organization achieve its goal of hiring the best staff possible.
"There is some specialized training that is required to work in most of our locations as a direct support professional or DSP," said Mr. Keuter. "There are 2 courses--both 35 hours--that are offered through local ROP's, and folks who come to work for People's Care need to achieve these credentials before they are able to work. So NEAT has been working with the ROP's to push things along and help expedite the process. They're going to have the ability to put this together, to get the class training done, get these people through the process in a very short window. NEAT will also be completely involved in the recruitment process, making sure we're attracting the right people."
Among the people groups NEAT serves are working age veterans who have returned from their deployment or retired from service only to find that good-paying job opportunities are few and far between. Howard Hernandez, the Chairman of NEAT's Veteran Advisory Committee, and a veteran himself of the Vietnam War, says NEAT is committed to helping returning GI's transition into new jobs to help them re-integrate into their communities.
"We're focusing on those minimal shortcomings. If an employer has a certain number of requirements for a particular job, we want to make sure that our employees, our candidates, our veterans are meeting those requirements. We want them all to be contributing members of our communities in order to spur economic growth. We need it here in the Inland Empire," Mr. Hernandez said.
NEAT was founded in 2012, and as a non-profit enterprise that is still in its infancy, NEAT Co-Founder and CEO Phil Sanchez knows that there is much work to be done to create the network of alliances he believes are essential in helping his organization achieve it's mission to improve local economies while putting individuals back to work.
"I think we have to grow NEAT first," Mr. Sanchez said. "What we have to do is reach out to an advisory board and get philanthropic-type dollars to fund NEAT so that we can hire individuals because we have independent programs like construction, health care and manufacturing that we could really concentrate on to address the employers that are in those particular sectors."
Mr. Sanchez went on to say that he is in talks with a major financial institution about sponsoring NEAT statewide that would allow the organization to grow beyond its Southern California base.
Those companies that may be interested in contacting NEAT about its services or joining its alliance to help fund or provide needed job training for disadvantaged workers and out-of-work veterans can learn more by visiting NEAT's website at http://www.careers4life.org or by calling (909)270-2603.
More Information
Contact:
Jeff Allen
info(at)socalceo(dot)com
(951)781-8624 or
(951)454-2396