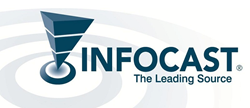 Learn what others are doing and where the best opportunities are in order to be part of this exciting new phase in Mexico's telecom revolution!
Woodland Hills, CA (PRWEB) April 21, 2014
Infocast, the leading source in business intelligence and networking events producer, has announced the annual Mexican Telecom & Media Summit, scheduled for June 24-25, 2014, taking place in Mexico City, MX.
The reform in Mexican telecom is well underway, with the new commission and regulatory body, the Federal Institute of Telecommunications (Instituto Federal de Telecomunicaciones) in place and with a mandate to increase the diversity of Mexico's telecom industry. The changes being considered will add opportunities across the sector – in mobile, broadband, TV and more – leveling the playing field and rolling out the welcome mat for investment, including international investors. The anticipated infrastructure build-out funded by public and private money will provide opportunities for many as the major changes brought by reform reverberate through the system.
The Wall Street Journal, LA Times, New York Times Forbes and many more - are all talking about the Mexican Telecom reform and the new regulations that are being implemented this year.
Infocast's Mexican Telecom & Media Summit 2014 will provide you with the most updated information from key players and regulators, and the opportunity to make the connections you will need by bringing together speakers from: Alcatel-Lucent México, Azteca (TV Azteca), AMC/ Sundance Channel Global , Banco de Obras y Servicios (Banobras)* , Centro de Investigación y Docencia Económicas (CIDE) , Covington & Burling LLP , Ericsson , Evercore Group L.L.C. ,Instituto Federal de Telecomunicaciones (IFT) , Intellego , Latin Idea Ventures , Manatt Jones Global Strategies ,Megacable , México Tower Partners , Nokia Solutions and Networks , Rios-Ferrer , Guillen-Llarena, Treviño y Rivera, S.C , Tecnológico de Monterrey Institute , Telefónica México , The Competitive Intelligence Unit , World Information Technology and Services Alliance (WITSA) – to discuss the opportunities rising in this growing industry. They will cover your most pressing questions including: How will changes affect the growth rate of the sector? How will critical infrastructure be developed and shared? What types of assets and ventures will be most attractive to investors? Where are the biggest advantages for early movers? One thing is certain: all stakeholders will need to capitalize on today's best thinking and build key relationships to seize today's opportunities to meet Mexico's burgeoning communications needs.
This is a unique chance to meet with first-movers and leaders in the industry to assess the opportunities, funding and infrastructure projects in Mexico's expanding telecom and media market.
Learn what others are doing and where the best opportunities are in order to be part of this exciting new phase in Mexico's telecom revolution.
For more information, to register, or to join us as a sponsor, visit the event website at infocastinc.com/mx-telecom or contact Infocast at 818-888-4444.
About Infocast
For over 25 years, Infocast has produced the highest quality events, tailored to the needs of the industries we serve. We intensively research the marketplace, pulling from an extensive network of experts to give you the information and connections to succeed.