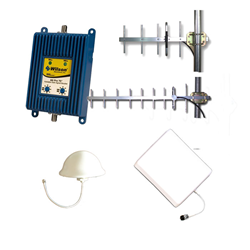 (PRWEB) April 21, 2014
Excel-Wireless.com, a professional cell phone booster manufacturer, wholesaler and retailer, has recently announced its latest cell phone boosters, including mobile amplifier kits, marine amplifier kits, portable amplifier kits.
According to the CEO of the business, cell phone booster is a great compliment at a particular location. The company has made it very simple to install the mobile phone signal boosters. Users need no technical knowhow; there are no complex manuals to read. The wholesale process is as simple as plug-in and play.
The cell phone boosters from Excel Wireless are specially tailored for different circumstances. They can boost mobile phone signal as much as possible so users can spend more time on the phone and less time searching for a signal.
The CEO says, "We have many solutions for those in a circumstance of poor signal strength. With our cell phone boosters, users don't need to go out into the cold to make a call any more. They can stay on the sofa or at your desk at work and make that call with peace of mind."
As the owner of the mobile signal booster, users can decide the place to have it and definitely have many wireless communication troubles solved. They can move the signal booster from one place to another as well.
About Excel-Wireless.com
Excel-Wireless.com is a well-known supplier of cellular amplification and wireless communication systems with a focus on cell phone boosters. The business has many years of experience in the industry with a track record that it has cooperated with many companies, universities, military and government agencies and communities in all sizes around the world. For more details about the company and its products, please visit: http://www.excel-wireless.com/.