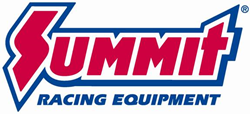 Tallmadge, OH (PRWEB) April 21, 2014
Ready-to-spray Dupli-Color Paint Shop Finishes have the reducer and activator already mixed in. Simply do the proper surface prep, apply the Dupli-Color Paint Shop Primer, then desired color, and finish with the clear coat.
The paint dries quickly and there's no re-coat window, which means you can go back and add extra coats anytime. The systems also have optional mid-coats that can be applied after the color coat to add shine and luster effects.
These high-quality lacquer systems are perfect for automobile applications. There are both gloss and matte paints available and each color can be buffed to a brilliant, smooth finish. Paint Shop Paint is sold in quarts.
AVAILABLE COLORS
Flat Gray Primer
Brilliant Silver
Burnt Orange
Champagne Gold
Championship White
Chrome Yellow
Dark Emerald Green Metallic
Deep Blue
Hugger Orange
Jet Black
Midnite Blue
Mineral Gray
Molten Red
Performance Red
Sublime Green Pearl
SEE ALL DUPLI-COLOR PAINT SHOP PAINTS AT SUMMIT RACING
Be sure to check out Summit Racing's huge inventory of paint, painting and bodywor supplies, bodywork tools, and more in the Paint and Body Section at SummitRacing.com!
Summit Racing Equipment
http://www.SummitRacing.com
1-800-230-3030