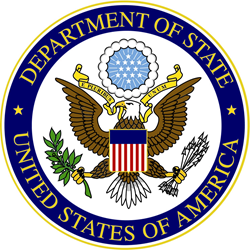 I believe in the old adage what you can conceive, you can achieve and I look forward to helping greek entrepreneurs achieve their dreams.
Washington, DC (PRWEB) April 22, 2014
Sheri L. Orlowitz, Founding Partner of Artemis Holdings Group, LLC, (http://www.artemisholdings.com), one of the few women owned and led private equity firms in the U.S., has been tapped to be a member of the U.S. Department of State's Global Entrepreneurship Program's delegation to Greece. Ms. Orlowitz will join 10 other prominent U.S. investors and role-model entrepreneurs to meet with senior Greek officials and the Greek private sector to discuss the key entrepreneurial opportunities and challenges for Greece.
As Greece takes on the EU Presidency and faces unemployment challenges, the U.S. government would like to take concrete steps to encourage further entrepreneurship and economic growth of our important European ally.
Ms. Orlowitz has spent the last decade both mentoring and educating entrepreneurs how to avail themselves of money to run, grow and expand their businesses and is thrilled with the opportunity to work with Greek businesses in various segments to help them build their businesses and access capital. She brings investment dollars and a wealth of contacts in the private equity industry and looks forward to learning about the businesses and their capital needs. She also looks forward to working with Greek firms to export into the robust US market.
Sheri's trip will take another dimension when she engages her Greek counterparts in Leading Women Entrepreneurs of the World, an organization of the world's most powerful female entrepreneurs including: Kitty Kyriacopoulos, Chairman, Silver and Baryte Ores Mining Co., Alexandra Pitta-Chazapi, Managing Director of Bee Culturing Co., Ioanna Gina Mamidakis, President, Mamidala Hotels and Harmony Cruises, and others. She hopes to involve them with this effort.
Sheri is an ardent admirer of the Greek culture and named her company after the Greek Goddess Artemis, the Goddess of the Hunt and Mother of Nature. She believes in entrepreneurship and in the adage what you can conceive, you can achieve. Her goals include helping these businesses, both large and small, achieve their dreams.
About Sheri L. Orlowitz:
Sheri is herself the creator of a start-up Fundtique.com (http://www.fundtique.com) a niche internet funding portal specializing in beauty, health and wellness, attracting some of the top thought leaders in this area to support this new venture. Sheri created Artemis Holdings Group in 2012 after selling Shan Industries, a manufacturing holding company with several divisions acquired from Tyco International to her minority partners Prairie Capital. Previously, Sheri helped acquire, held ownership interests in and operated DBI/Magnetic Data Technologies a $70 million international manufacturing concern and Datatape, a $55 million classified manufacturer and government contractor with offices throughout the US and Europe.
As a member of numerous boards, in 2007 Sheri was invited to join Women Corporate Directors a global membership organization and community of corporate directors. Top business publications and organizations have recognized Sheri and her companies as embracing creativity, trust, ethics, opportunity and growth. Sheri has been the recipient of numerous awards, including selection as one of Fifty Influential Entrepreneurs in Business. Her business, Shan Industries, was named as an Outstanding Women Business Enterprise of the Year and one of the Inc. 5,000. Sheri has been quoted or featured in well-known and diverse publications such as the Wall Street Journal, The New York Times, Investor's Business Daily. Washington Post, and recently profiled in the first edition of A Cup of Cappuccino, a collection of "entrepreneurs' stories to inspire and energize [the] entrepreneurial spirit."
Finally, Sheri counts as her greatest entrepreneurial achievement the founding of the Orlowitz-Lee Children's Advocacy Center, which co-locates all the agencies, and services that are needed by families of and children who have suffered sexual abuse. Since its founding it has helped over 8,000 families.
About The State Department's Global Entrepreneurship Program:
The Global Entrepreneurship Program (GEP) is a U.S. State Department-led effort to promote and spur entrepreneurship by catalyzing and coordinating private sector and U.S. Government programs to support entrepreneurs around the world. It benefits Americans by developing new markets for U.S. goods and services abroad, diversifying the U.S. supply chain to a greater number of countries, encourages direct foreign investment into the United States, and creates a more stable world by bolstering global economic prosperity.
GEP supports establishing integrated entrepreneurial ecosystem by focusing on seven key areas of entrepreneurial development: 1) identifying opportunities, 2) training aspiring entrepreneurs, 3) connecting and sustaining them, 4) assisting with access to funding, 5) enabling policy decisions, 6) facilitating market access, and 7) celebrating entrepreneurial successes.
Since 2010, GEP has led entrepreneurship delegations to Jordan, Lebanon, Egypt, Indonesia, Morocco, Tunisia, Algeria and Turkey. For more information about U.S. Department of State's Global Entrepreneurship Program (GEP), please visit (http://www.state.gov/e/eb/cba/entrepreneurship/gep/).