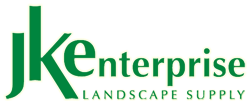 Fairfax, VA (PRWEB) June 03, 2014
JK Enterprise is known throughout the Northern Virginia region for their competitive pricing, high quality service, and most importantly community involvement. This year the landscape supply company participated in the NHLA's Day of Service.
This year the NHLA's Day of Service took place on Earth Day, April 22nd, 2014 at the Good Shepherd Housing Foundation's Grayson Property. Teams removed unwanted plants and vegetation, installed new plants, and provided a landscaping makeover for the property.
JK Enterprise donated their manpower, equipment, and plant material with other participating NHLA members. The organization hoped to set a good example in the community and raise awareness for mental illness when working with the Good Shepherd Housing Foundation.
About JK Enterprise
JK Enterprise is the foremost wholesale landscaping supply company in Northern Virginia, known for their high quality product and top-notch service. They carry a full selection of landscaping materials including mulch, topsoils, gravel, sand, natural stone, and much more. Call today at 703-352-1858 or visit them online at http://www.lumberjake.com.