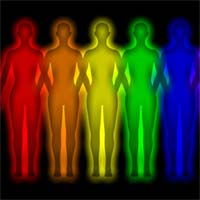 As other trials proceed through the courts we may see other bladder cancer patients who took Actos awarded compensation.
Raleigh, NC (PRWEB) April 20, 2014
Last week, the Osaka, Japan-based company that produces the diabetes drug Actos and their American marketing partner Eli Lilly were ordered to pay more than $9 billion because Takeda allegedly concealed cancer risks associated with its Actos diabetes drug. (Terrence Allen, et al. v. Takeda Pharmaceuticals North America, Inc., et al, No. 6:12-cv-00064)
Although Takeda maintains that Actos did not cause the plaintiff's bladder cancer and plans to appeal the ruling (1), the decision is encouraging to other bladder cancer victims who took Actos prior to their cancer diagnosis and believe that the drug caused their cancer. If you have bladder cancer and you believe that Actos may be the cause, click here for more information.
The U.S. District Court for Western Louisiana in Lafayette awarded two kinds of damages to former Actos user and bladder cancer patient, Terrence Allen. First, the companies were ordered to pay $1.5 million in compensatory damages, which is money paid as a compensation for loss or injury.
Second, the companies were also ordered to pay a more substantial amount in punitive damages, which is a monetary amount levied as a punishment for wrongdoing. In the federal Actos trial, the punitive damages amounted to a total of $9 billion.
"The decision is certainly encouraging to other patients who developed bladder cancer while taking Actos," explained Michael Ellis of Cancer Monthly. "As other trials proceed through the courts, we may see other bladder cancer patients who took Actos awarded compensation. But of course every trial must be decided on its own merits."
If you or someone you love has been diagnosed with bladder cancer after taking Actos, you should find out if you have legal rights. Click here for information on law firms that are handling Actos cases.
The medical community has been aware of the potential link between Actos and bladder cancer since the FDA issued its first official warning about the product in 2011. (2) At that time, doctors were advised not to give Actos to diabetics with bladder cancer and to use it with caution in people with a history of the disease.
1 – Takeda Responds to Verdict in Diabetes Case, news release, Takeda website, April 8, 2014, http://www.takeda.us/newsroom/press_release_detail.aspx?year=2014&id=301
2 – "FDA Drug Safety Communication: Update to ongoing safety review of Actos (pioglitazone) and increased risk of bladder cancer," June 15, 2011, FDA website, http://www.fda.gov/Drugs/DrugSafety/ucm259150
For over ten years, Cancer Monthly has been the only centralized source of cancer treatment results. Patients can see the actual survival rate, quality-of-life indicators, and other key data for approximately 1,500 different cancer treatments. Cancer Monthly provides timely and ground-breaking news on the causes, diagnoses and treatments of the most common cancers including Bladder, Brain, Breast, Colon, Kidney (Renal), Liver, Lung (NSCLC), Ovarian, Prostate and Rectal Cancers, Melanoma, Mesothelioma, and Non-Hodgkin's Lymphoma. Written for patients and their loved ones, Cancer Monthly helps families make more informed treatment decisions.