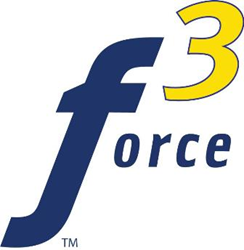 Force 3 is honored to be named to CRN's Tech Elite 250 list for the fourth year in a row.
Crofton, MD (PRWEB) April 21, 2014
Force 3, delivering the best in federal security, collaboration, wireless, virtualization, next generation networking and support solutions, today announced it has been named to CRN's annual list of the Tech Elite 250. These companies represent an elite group of IT solution providers that have invested in the training and education needed to earn the most advanced technical certifications from leading vendors.
In compiling the list, CRN editors worked with The Channel Company's research group to define the most customer-beneficial technical certifications in the IT channel. These technical certifications – from vendors including Cisco, Citrix, Dell, EMC, HP, IBM, NetApp, Microsoft, VMware, and Symantec – have enabled solution providers to deliver the most premium products, service and support to their North American customers.
By earning certifications like Cisco's Unified Communications Master, Security Master, and Cloud Builder, Force 3 continuously expands upon their ability to develop innovative, unique solutions to achieve customer success. Force 3's dedication to the understanding of their clients' needs is evident in their certifications across a broad range of vendors.
"The solution providers highlighted on our annual Tech Elite 250 have demonstrated a commitment to excellence and gained industry credibility by investing in the IT certifications necessary to stay competitive and deliver the highest level of service to their customers," said Robert Faletra, CEO, The Channel Company. "These featured solution providers have enhanced and strengthened their partnerships by earning some of the most difficult certifications from some of the biggest names in IT. We congratulate these organizations and look forward to their continued success."
"Force 3 is honored to be named to CRN's Tech Elite 250 list for the fourth year in a row," said Michael Greaney, President of Force 3 Federal. "As an organization, we find great pride in our relentless focus on earning the top certifications that will enable us to provide the best solutions to our customers. Being included in this list of elite organizations in our industry demonstrates the passion and devotion of our engineers, and we commend their hard work this year."
Coverage of the Tech Elite 250 will be featured in the April issue of CRN, and online at http://www.CRN.com.
About Force 3
Force 3 is the trusted provider of Security, Collaboration, Wireless, Virtualization, Next Generation Networking and Support solutions for Federal agencies and their key partners. With headquarters in Crofton, Md. and offices in Herndon, Va., for over two decades Force 3 has delivered and supported cost-effective IT solutions for the Federal government. At Force 3, we have a relentless focus on our customers' success through innovation, unique solutions and highly trained, passionate people. Our dedication has resulted in being named Cisco's Federal Partner of the Year. For more information, please visit http://www.force3.com.
About The Channel Company
The Channel Company is the channel community's trusted authority for growth and innovation, with established brands including CRN, XChange Events, IPED, and SharedVue. For more than three decades, we have leveraged our proven and leading-edge platforms to deliver prescriptive sales and marketing solutions for the technology channel. The Channel Company provides Communication, Recruitment, Engagement, Enablement, Demand Generation and Intelligence services to drive technology partnerships. Learn more at http://www.thechannelcompany.com.