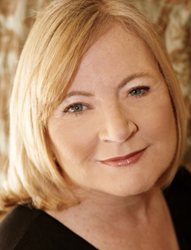 It's important to create a social media plan and focus on where your audience is. - Mary Klest
Barrington, IL (PRWEB) April 21, 2014
Social media content strategist Mary Klest will be a featured guest on The Home Show, with Mimi Geiger, airing on Huntley Community Radio this week. Klest will discuss how home buyers, sellers, and builders can use social media to expand their network, share their content, and reach their goals. Klest is a co-founder of Content for Biz, a Barrington, Ill.-based marketing communications firm specializing in creating content that helps companies grow their business on the Internet. Klest will review social media channels and interactions emphasizing the need for a strategy as well as restraint. "New social media channels and tools are cropping up everyday. You can't cover them all, so it's important to create a plan and focus on where your audience is," said Klest.
Topics to be covered during the one-hour show include strategies to use on popular social media sites Facebook, Twitter, Pinterest and YouTube. "There is quite a difference between these channels. It's good to know the benefits of each when buying, selling, or building a home," Klest advises. How to expand your audience by creating and sharing the right kind of content, social listening, and promotions on social sites will be discussed as well.
Geiger and Klest will also talk about what home buyers, sellers, and builders should not do on social sites. For example, why sellers should avoid talking about disappointments and why buyers should not signal urgency. Builders can expand their audience by focusing on what potential buyers are interested in, not what the builder thinks they should know. Sources for finding and sharing appropriate content will be revealed.
The Home Show interview with Mary Klest airs Tuesday, April 22 at 10 a.m. CST on Huntley Community Radio, an Internet radio station streaming 24 hours a day, seven days per week. A recorded podcast of the show can be found at http://huntleyradio.com/the-home-show/.
About Mary Klest
Mary Klest is a content writer, communications strategist, and co-founder of Content for Biz. She writes articles, manages marketing and public relations projects, creates content, and schedules blogs posts, newsletters, and social media for clients that want to build brand awareness and generate leads. She is a certified mobile marketer.
About Content for Biz
Content for Biz is a marketing communications company specializing in content writing services that bring clients closer to their customers. Through the content they publish, companies get found, known, and liked. Content writing, content strategy, and public relations are integrated to build a robust presence online.
About The Home Show
The Home Show is a timely and informative interview show about homes, home owning, and the marketing of homes in the Huntley, Ill area. Hosted by Mimi Geiger, a real estate agent for Remax Unlimited Northwest, based in Huntley, Ill. the show airs Tuesdays, Thursdays, and Saturdays at 10:00 a.m. Central time.